Ten enlisted Navy SEALs and a support sailor have popped positive for controlled substances in drug tests and now face separation from the elite community, Naval Special Warfare Command officials confirmed Friday.
The positives showed up in March and April tests conducted by Naval Special Warfare units based on the east coast, according to command spokeswoman Cmdr. Tamara Lawrence.
While Lawrence would not confirm which drugs the operators tested positive for, the U.S. Naval Institute reported it was cocaine and methamphetamine.
"We have a zero tolerance policy for the use of illicit drugs and as such these individuals will be held accountable for their actions," Lawrence said in an email. "We are confident in our drug testing procedures and will continue to impress on all members of the command that illicit drugs are incompatible with the SEAL Ethos and Naval service."
An investigation is ongoing.
CBS News reported last year that drug use among the elite units was on the rise.
RELATED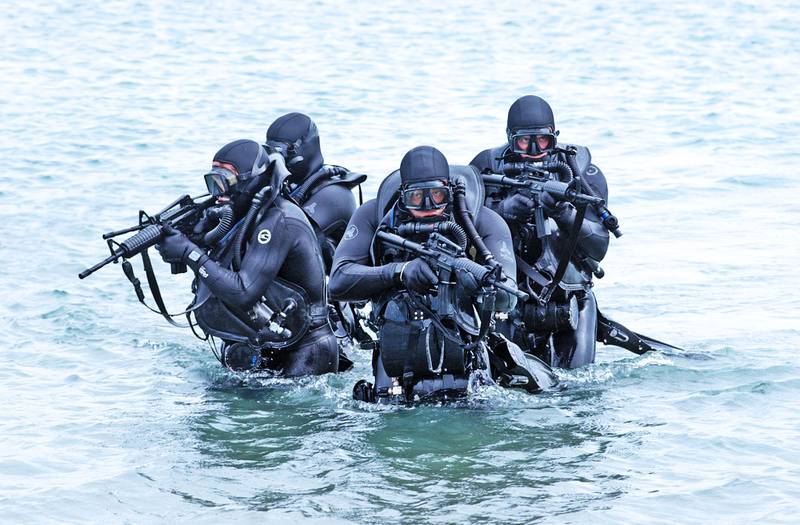 Demanding schedules and deployments away from home bases allowed SEALs to get around random urinalysis tests, with some claiming to not have taken a test in years, CBS reported.
Lawrence said Friday that the commanding officer, Adm. Timothy Szymanski, is "adamant that we follow the Navy process" when it comes to drug testing and violations.
"Anything above zero represents a disturbing trend for this elite force," CBS quoted Szymanski as saying in a statement last year.
Geoff is a senior staff reporter for Military Times, focusing on the Navy. He covered Iraq and Afghanistan extensively and was most recently a reporter at the Chicago Tribune. He welcomes any and all kinds of tips at geoffz@militarytimes.com.
Share: