Two Marine veterans looking for Pokemon found a man wanted for attempted murder and aided police in arresting him.
Police in Fullerton, California, identified the man as Jacob Kells, 39, who was wanted an arrest warrant for other charges as well including assault with a deadly weapon, assaulting and resisting a peace officer, possession of a stolen vehicle and felony evading causing bodily injury.
On Tuesday, Javier Soch and Seth Ortega were playing Pokemon Go, which allows gamers to catch cartoon characters in public places known as "Poke Stops." The pair was at one of these stops in Fullerton when Soch noticed Kells, who appeared to be drunk.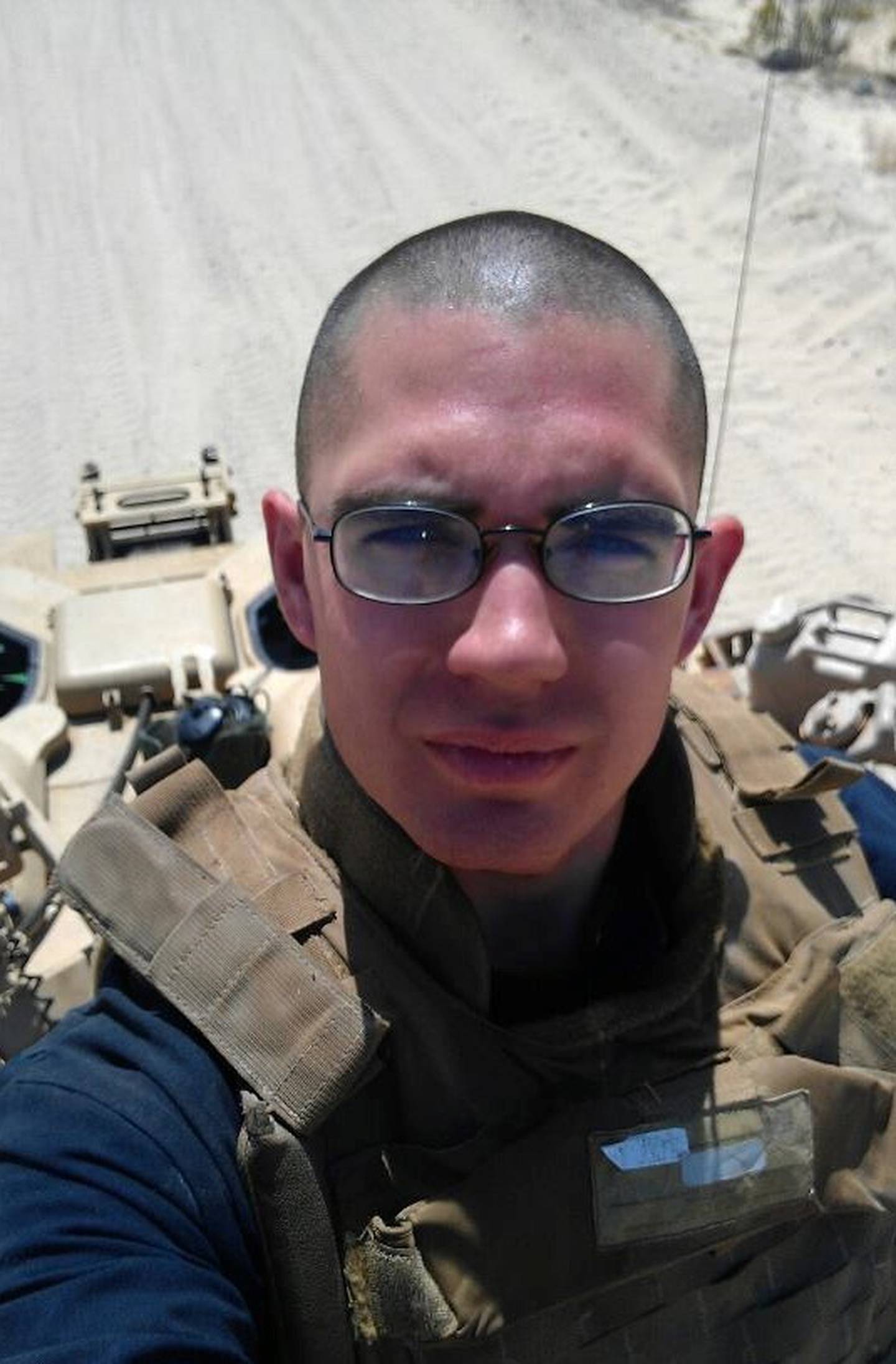 Marine veteran Seth Ortega left active duty in 2014 as a corporal. The former amphibious assault vehicle technician is in the Individual Ready Reserve.
Photo Credit: Courtesy of Seth Ortega.
"He was dirty, kind of like he woke up in an alley after partying too hard," said Soch, who served on active duty from 2007 to 2011 as a bulk fuel specialist. "What made it odd was the way he was walking. It almost seemed like he was following the footsteps of the woman and thee kids that were walking in front of him. He seemed to be following her towards the park."
The two decided to keep an eye on Kells as he followed the woman and her children. At one point, they asked him if he was OK and Kells replied that he needed shelter and cigarettes.
When the woman began dialing the police, Kells approached another woman with two children. It looked like he wanted to pat one of the children on the shoulder.
"But as he reached over, he actually ended up rubbing his hand across the boy's chest," Soch said. "That was pretty much it from there."
Kells followed the woman and his two children as they crossed the street. Soch and Ortega headed in their direction in case something else happened. It did. Kells approached the boy again and the Marine vets were concerned the man was trying to harm him.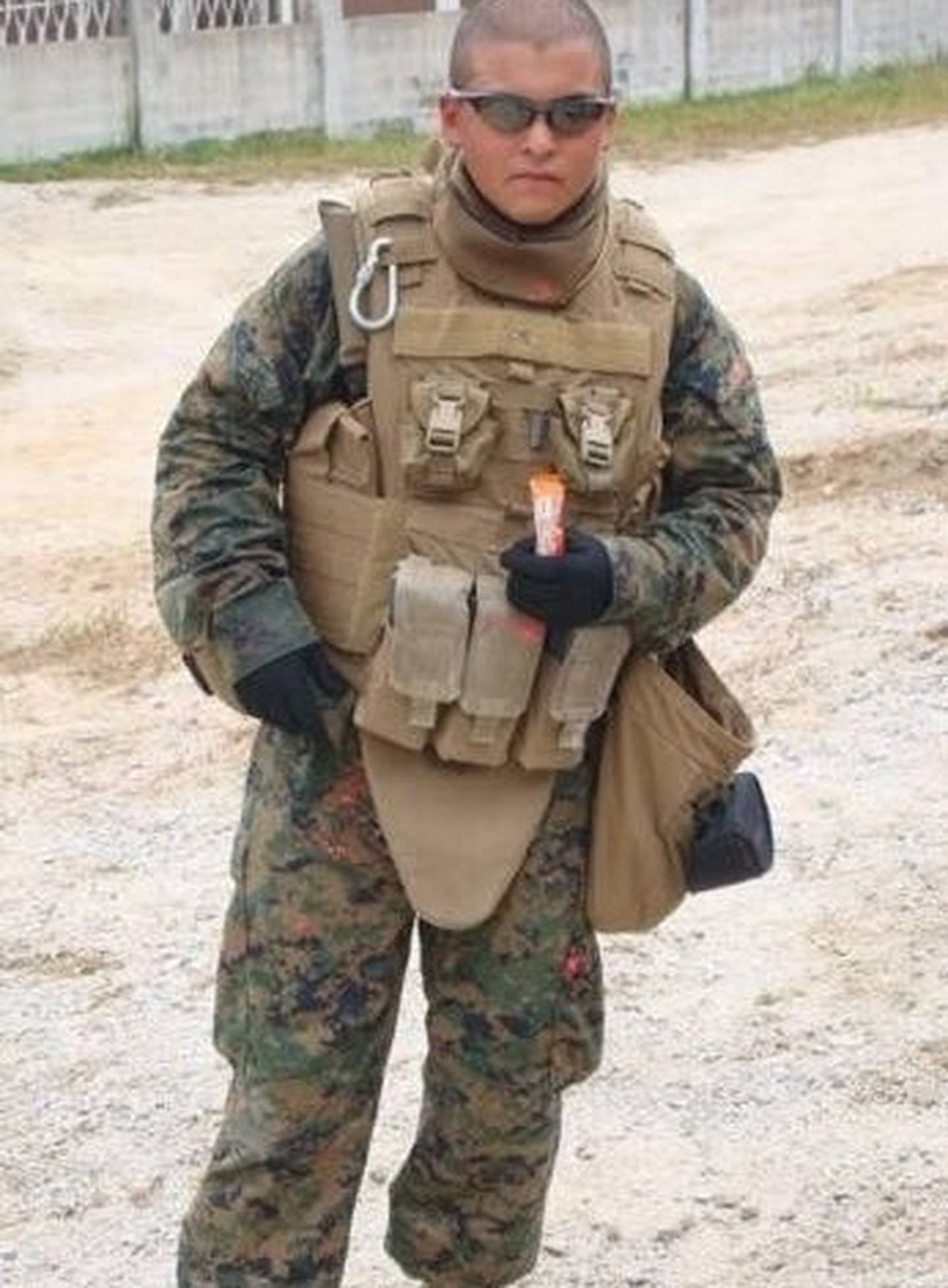 Javier Soch, a veteran Marine bulk fuel specialist, left active duty in 2011 as a lance corporal.
Photo Credit: Courtesy of Seth Ortega
"That's when Seth noticed that the man put his hand on the boy's foot and started making his way up to the thigh," Soch said.
Ortega leapt into action, literally.
"I started running across the street … jumped over one of the park benches, at the same time I'm yelling at the guy, pointing for him to get away from the children," said Ortega, who served as an active-duty amphibious assault vehicle technician from 2010 to 2014.
Ortega said a bystander named Keith Sanders joined him as they escorted Kells away from the park. The two kept close to the man but not too close, in case he had a weapon.
Sanders
"But I knew I couldn't let that cloud my judgment," Ortega said. "When something like this happens and you see a guy like that, the immediate parental instinct is to cause harm to someone who is causing harm to children."
From his Marine training, Ortega said he knew that Kells hadn't done anything yet that required him to reply physically, but if he became too aggressive, it could provoke Kells into doing something dangerous.

Sanders flagged down a police car and Kells was arrested for misdemeanor child annoyance. As Kells was being arrested, police discovered that he was wanted for attempted murder and other charges.
Soch credits his Marine Corps training for noticing that Kells posed a threat. Starting on the first day of recruit training, Marines are taught to be aware of their surroundings at all times and be able to respond.
"The other big thing is the tactical patience that it takes to know when to escalate the situation and wait to the very last minute before you have to use necessary force, which are major things we've taken away from being in the Marine Corps," Soch said.
Soch and Ortega are not the only people who have stumbled across something strange while playing Pokemon Go. A woman in Wyoming found a body in a river near her home while trying to get a water Pokemon. Two men in California were injured after walking off a cliff while playing the game. And a man in Auburn, New York, admitted to police that he drove into a tree because he became distracted while playing the game.
Share: