In order to plug gaps in its elite special operations units, the Corps wants to grow by 300 more Marines than it originally submitted for in its recent budget.
The fiscal year 2019 budget request originally called for increasing the Corps by 1,100 Marines, with an emphasis on cyber electronic warfare. Now, the Corps plans to grow by 1,400.
The additional 300 Marines are to "flush out our shortages at Marine Special Operations Command," or MARSOC, Assistant Commandant Gen. Glenn M. Walters told audience members at a defense forum in early March.
Faced with a nearly 11 percent manpower shortage across the elite Marine Raider units, the American commandos need to grow by an additional 368 Marines to hit their approved end-strength goal of 3,110, said Maj. Nick Mannweiler, a spokesman for MARSOC.
Currently the Raider units are staffed with 2,742 active-duty Marines.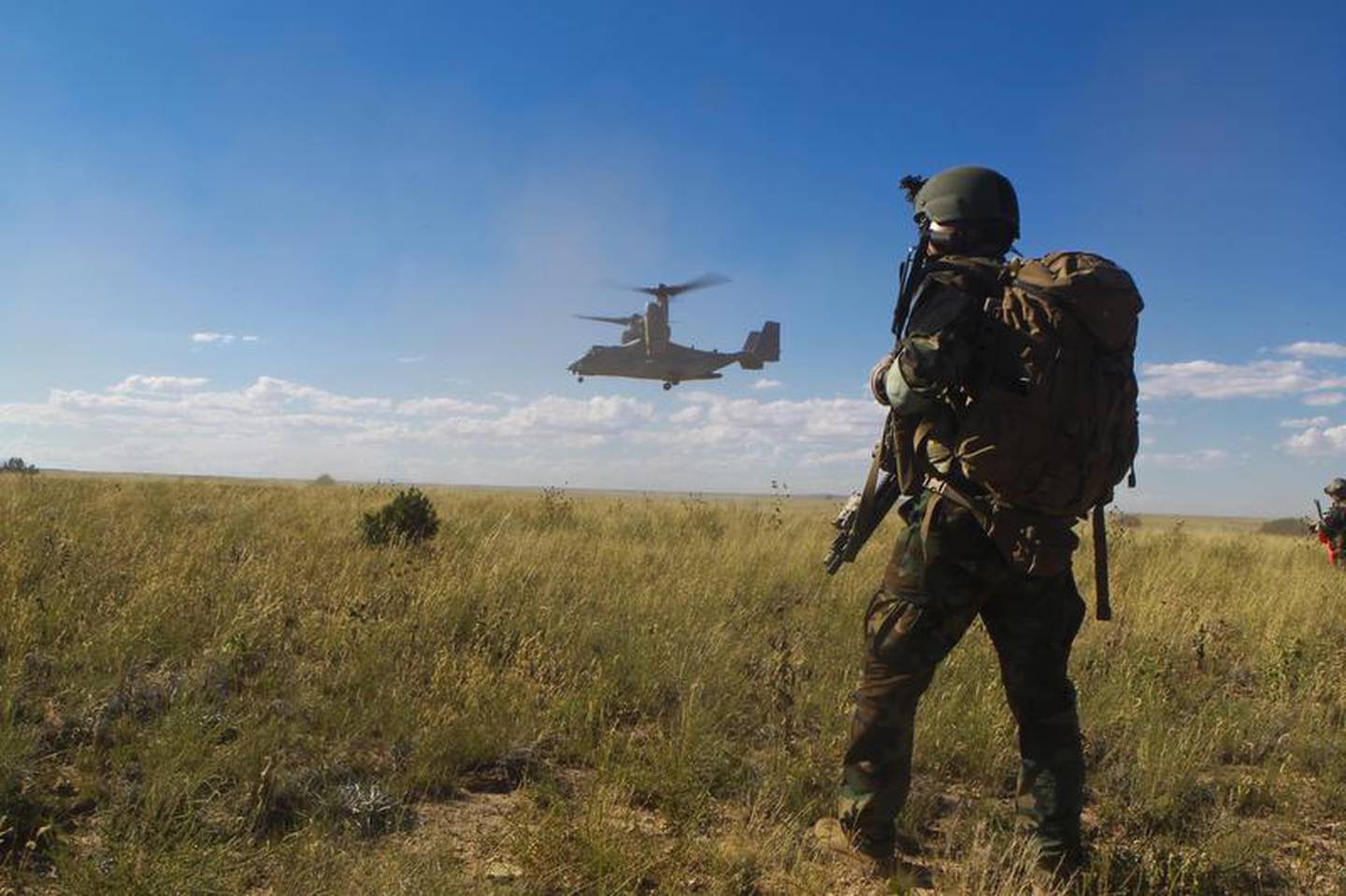 The Corps contends its Raider shortages are not a result of recruitment problems or attrition rates, but sequestration, which placed caps on defense spending and ultimately froze service-level growth.
In an interesting twist, the Corps isn't targeting special operators to grow the ranks of its elite units, instead it wants more combat and combat service support.
Those job fields include communicators, electricians, explosive ordnance disposal, generator mechanics, intelligence practitioners, precision armorers and supply administration, according to Mannweiler.
Creating Raiders is an expensive and time-consuming endeavor and can't be done overnight. But the focus on support personnel should aid the Raiders.
After attending assessment and selection, future Critical Skill Operators — Marines who earn the 0372 military occupational specialty title and become actual special operators — attend a physically demanding seven-month course.
The rigorous Individual Training Course, or ITC, course trains Raider candidates in irregular warfare, urban battle, reconnaissance, small-unit tactics and foreign military advisory roles.
Raiders also attend nearly six months of foreign language training.
But MARSOC's direct combat support Marines, known as Special Operations Capability Specialists, or SOCS, only go through a four to 14-week technical training pipeline, some of which is tailored by job specialty.
That training includes schooling on survival and evasion techniques and introductory special operations familiarization.
In one 22-day Special Operations Training Course, SOCS receive enhanced combat training to help bridge the gap with their Raider colleagues. The training is designed to help support Marines keep up with Raiders when they embed with special operations teams.
SOCS hail from eight specialties, from EOD, dog handlers, communications, to a slew of intelligence fields.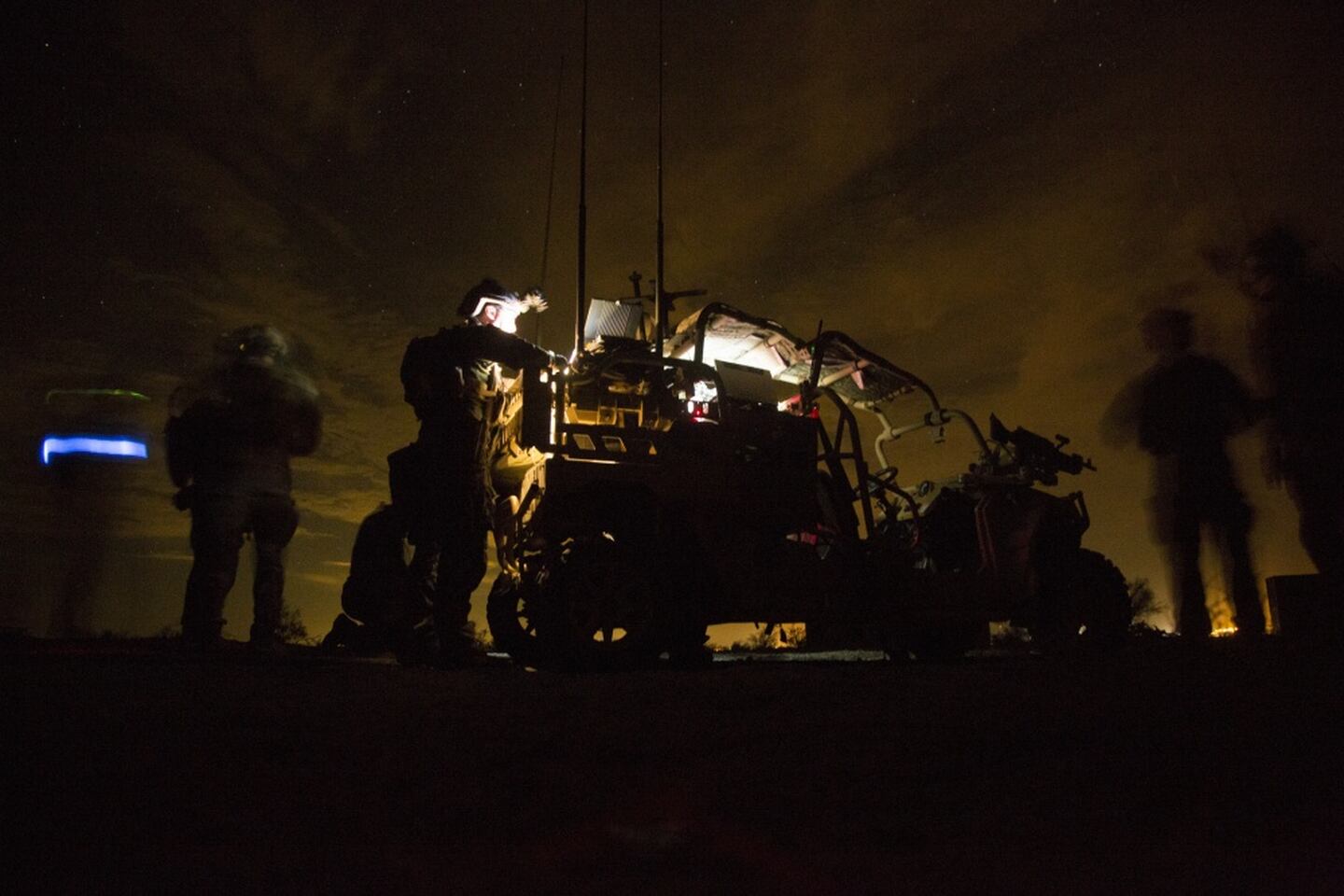 While SOCS training is relatively short compared to Marine Raiders, the occupation fields these Marines hail from have lengthy primary schools. For instance, signals intelligence Marines can spend nearly two years in training, especially if they learned a foreign language on top of various intelligence schooling.
Any way you dice it, it's a tall order for the Raiders to boost their ranks by an additional 368 Marines.
But MAROSC has been hard at work trying to entice new support Marines to the commando outfit.
In February 2017, the Raiders introduced a five-day familiarization course called the MARSOC Combat Support Orientation Course to help educate future SOCS on employment within MARSOC.
"MARSOC will ensure our recruiting efforts for all MOSs continue to bring quality individuals into the organization" with a deliberate and methodical approach, Mannweiler told Marine Corps Times. "We will also work in close coordination with the Marine Corps, in concert with the manpower assignment policies to ensure we seamlessly absorb the 368 Marines as efficiently as possible."
Shawn Snow is the senior reporter for Marine Corps Times and a Marine Corps veteran.
Share: