One of the Marine Corps recruits who was exposed to undercooked meat and fell ill, allegedly contracting a deadly syndrome that caused kidney failure and seizures that led to his medical discharge, is suing the company that allegedly provided the West Coast boot camp with the tainted ground beef.
Vincent Grano, 19, was discharged from the Marine Corps on June 29, and a month later filed the federal lawsuit seeking $500,000 in damages for the health-wrecking results that prematurely ended his military career, according to court documents.
Grano allegedly was one of 302 patients treated in late October for exposure to E. coli at both Marine Corps Recruit Depot San Diego and Camp Pendleton, California.
RELATED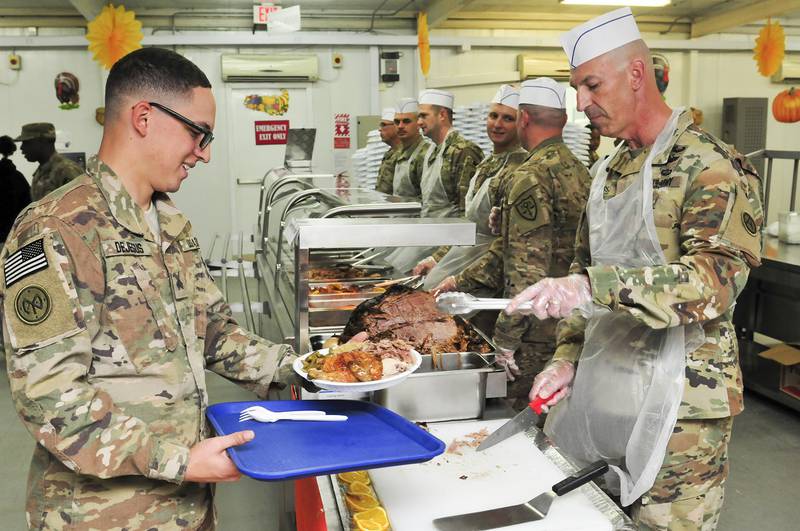 A Centers for Disease Control and Prevention investigation identified two strains of E. coli present and traced the exposure to undercooked ground beef served to recruits at the dining facilities.
Grano wasn't alone. Steven Posy, spokesman for MCRD San Diego, said that three recruits were discharged last year "based on medical conditions that may be associated with E. coli. Under privacy rules he could not disclose details about the discharged Marines.
Following the outbreak and investigation, Posy said that MCRD officials increased medical inspections of the dining facilities and reinforced recruit hygiene practices. But officials did not modify the Sodexo food service contract as a result of the incident.
Attorneys for Grano allege in their lawsuit that the investigation, "showed that SODEXO, INC. employees routinely undercooked ground beef served to recruits, and only intermittently checked the temperature of foods, including ground beef, using an appropriate thermometer."
Maryland-based Sodexo, Inc. is the company that provided the meat to the depot.
But Sodexo's Director of Public Relations Enrico Dinges responded to a Marine Corps Times request for comment by noting that the CDC report "did not conclusively determine or identify the source of the E. coli."
Citing active litigation, Dinges declined further comment at this time.
Grano was days away from beginning the culminating event of the Corps' 13-week indoctrination known as "the Crucible" when he allegedly was hit with stomach cramps, nausea, diarrhea and vomiting on Oct. 23, 2017.
Three days later he allegedly was passing "bloody diarrheal stools," a symptom at least 120 recruits experienced, according to the CDC.
But his luck got worse.
He was one of 15 recruits with severe symptoms who allegedly later contracted Hemolytic-uremic syndrome. The syndrome can cause kidney failure, which it did reportedly did in Grano's case.
His attorneys also allege that it led to a diagnosis of epilepsy after he had experienced multiple seizures.
Grano was treated on Oct. 26, but three days later allegedly lost consciousness and woke up the next day in Balboa Naval Medical Center, having had an apparent seizure.
In December he was transferred to San Diego's Alvarado Hospital to begin rehabilitation. But by February he allegedly had been diagnosed with epilepsy, a disqualifying condition for military service, which allegedly led to his June discharge.
Todd South has written about crime, courts, government and the military for multiple publications since 2004 and was named a 2014 Pulitzer finalist for a co-written project on witness intimidation. Todd is a Marine veteran of the Iraq War.
Share: