One of the most decorated Marines in the history of the Corps has received another honor. On Saturday, the Navy christened the mobile landing platform afloat forward staging base Lewis B. Puller.
Lt. Gen. Puller, well known as "Chesty", had one of the most distinguished careers in the Corps. He served both as an enlisted Marine and officer and spent all but 10 years of his 37 years in the service overseas, according to his official biography.
Puller had 14 personal decorations in combat, plus many campaign medals and unit commendations. He's the only Marine to earn the Navy Cross five times.
"This ceremony not only honors a true Marine hero and legend, but also the men and women who have worked so diligently to bring this first-of-its-kind ship from concept to reality," Navy Secretary Ray Mabus said in a statement.
The ship is the Navy's third mobile landing platform, but the first afloat forward staging base variant. Compared to its predecessors, the Puller has a flight deck, berthing for 250 personnel, fuel and equipment storage, and maintenance spaces. It's The ship is designed for helicopter operations, but Marine Corps planning documents show that officials they are determining whether if the MV-22 Osprey tilt-rotor aircraft can operate from the ship as well.
The Navy Department of the Navy plans to build one more afloat forward staging baseAFSB. The amphibious transport dock ship Ponce was used as an interim AFSB before the Puller.
Its crew includes both uniformed sailors as well as civilian mariners that work under the Navy's Military Sealift Command.
Martha Puller Downs, Puller's daughter, is the ship's sponsor, according to the release. The vessel was built by the National Steel and Shipbuilding Company, a subsidiary of General Dynamics. The christening ceremony was held at NASSCO's San Diego shipyard.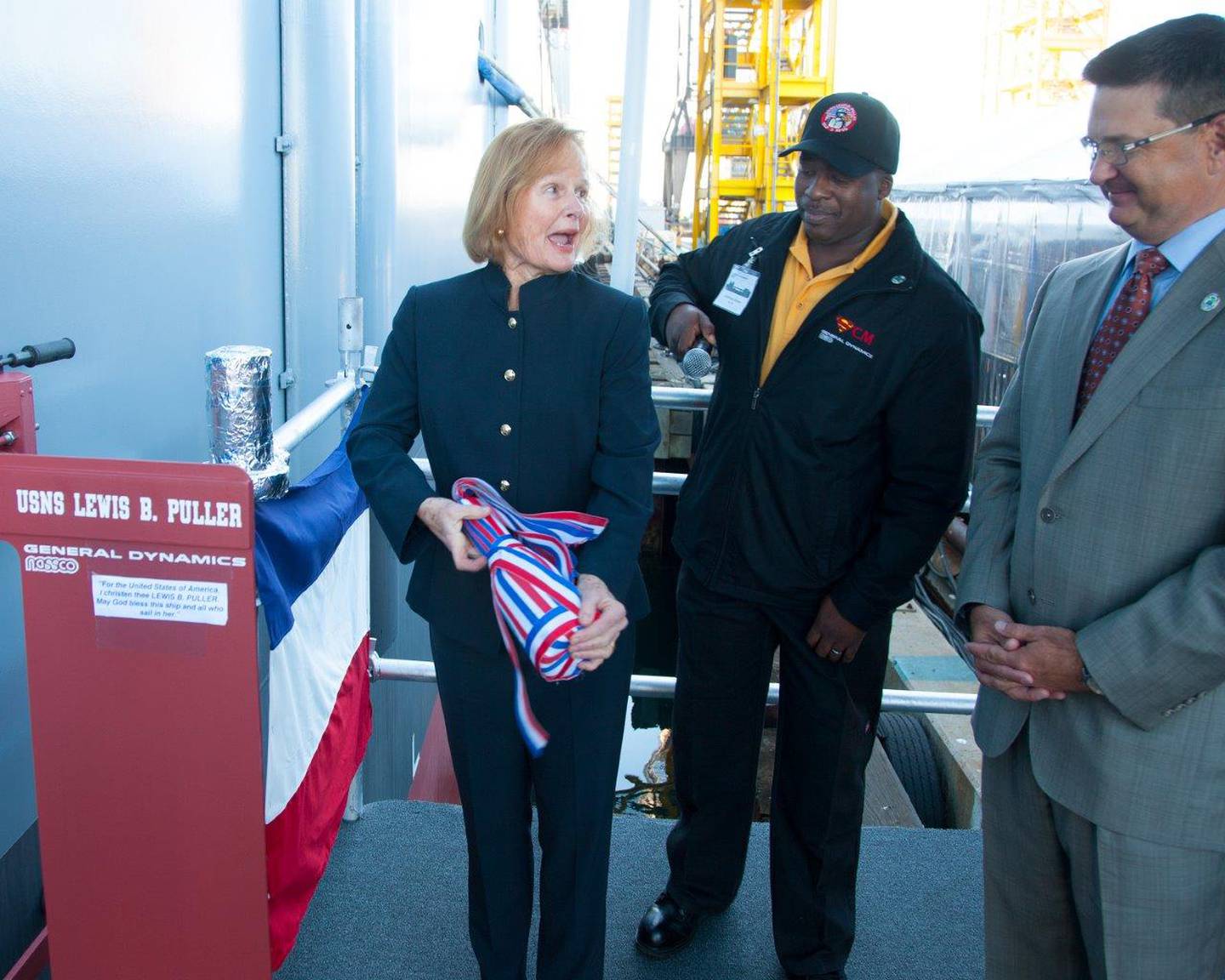 Ms. Martha Puller Downs, daughter of Lt. Gen. Lewis "Chesty" Puller, christens the Navy's new ship named for her father.
Photo Credit: NASSCO
The Puller was christened as the Corps plans to make greater use of its mobile landing platforms and maritime prepositioning force ships. The vessels are floating warehouses loaded with gear and fuel can be offloaded to support Marines ashore. The Puller and other AFSB variants are expected to support counter-piracy operations, maritime security operations, humanitarian and disaster relief missions, and crisis response missions, Navy officials have said.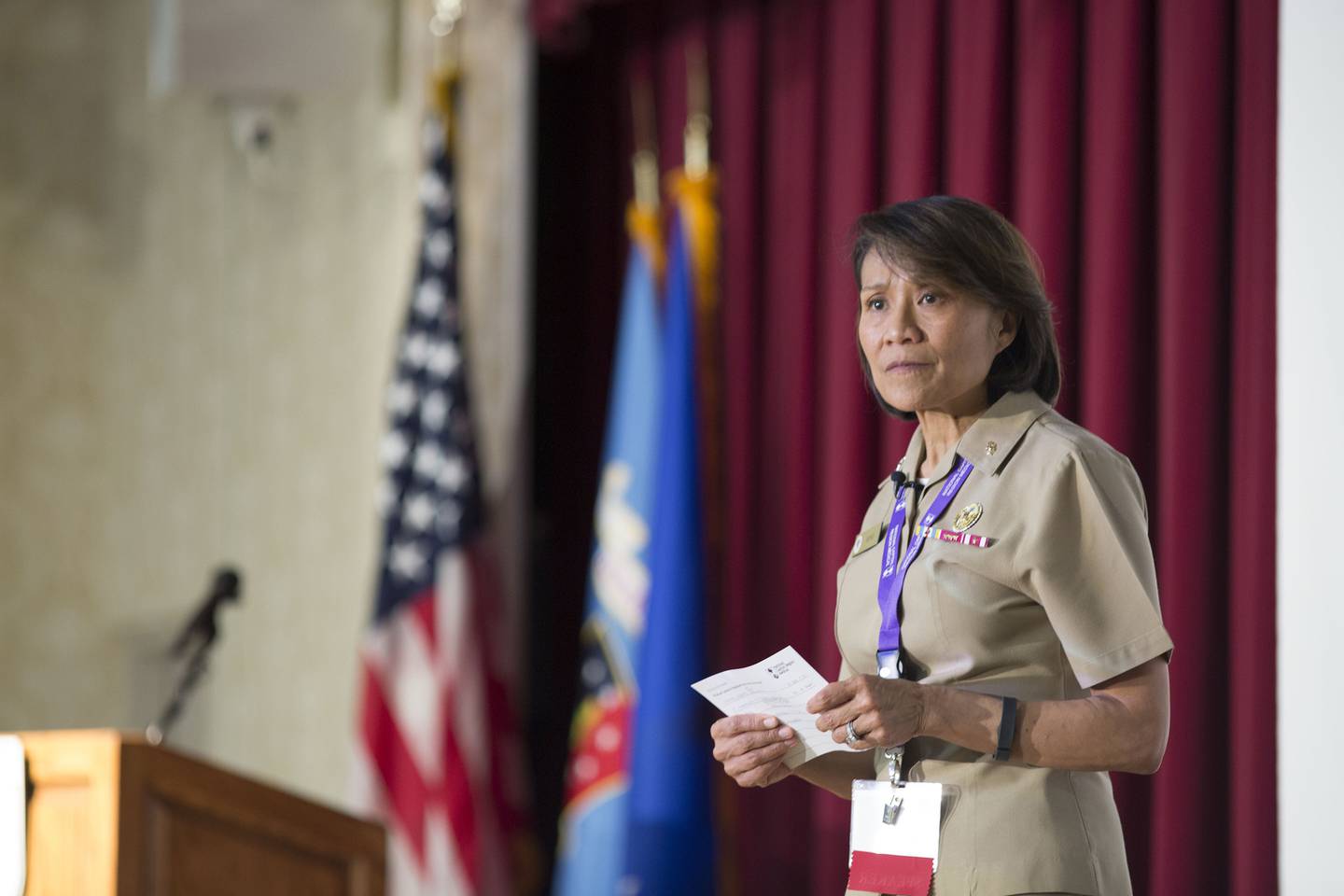 Facing a gap between the number of amphibious ships in the fleet and demands for Marines deployed on amphibious ships, the Corps is looking to other vessels, including MLPs like the Puller, as alternative ways to launch missions from the sea.
"Born from a long-standing request from U.S. Central Command (CENTCOM), the AFSB is an effective option to deploy forces for low-intensity operations without reducing the availability of amphibious warships required for other missions," Marine Corps planning documents say.
Share: