A Marine who angrily said he refuses to work with female Marines after he was eliminated on an episode of the TV show "Hell's Kitchen" has issued a full mea culpa.
"I have nothing but the utmost respect for my fellow Marines, regardless of gender," Sgt. Frank Cala said in a brief video posted on YouTube. "I want to apologize from the bottom of my heart to everybody that I've disappointed."
Cala currently serves as a chef to Marine Corps Commandant Gen. Robert Neller. His apology was posted online by Neller's spokesman, Lt. Col. Eric Dent.
In an episode of "Hell's Kitchen" that aired April 1, Cala blamed the women on his team after host Gordon Ramsay booted him from the show.
"The Blue Team never had any drama until the females came aboard and that's when the ship sunk," Cala said in a video clip that appears to have been edited. "That's exactly why I get [expletive] female Marines and I send them back wherever the [expletive] they came from."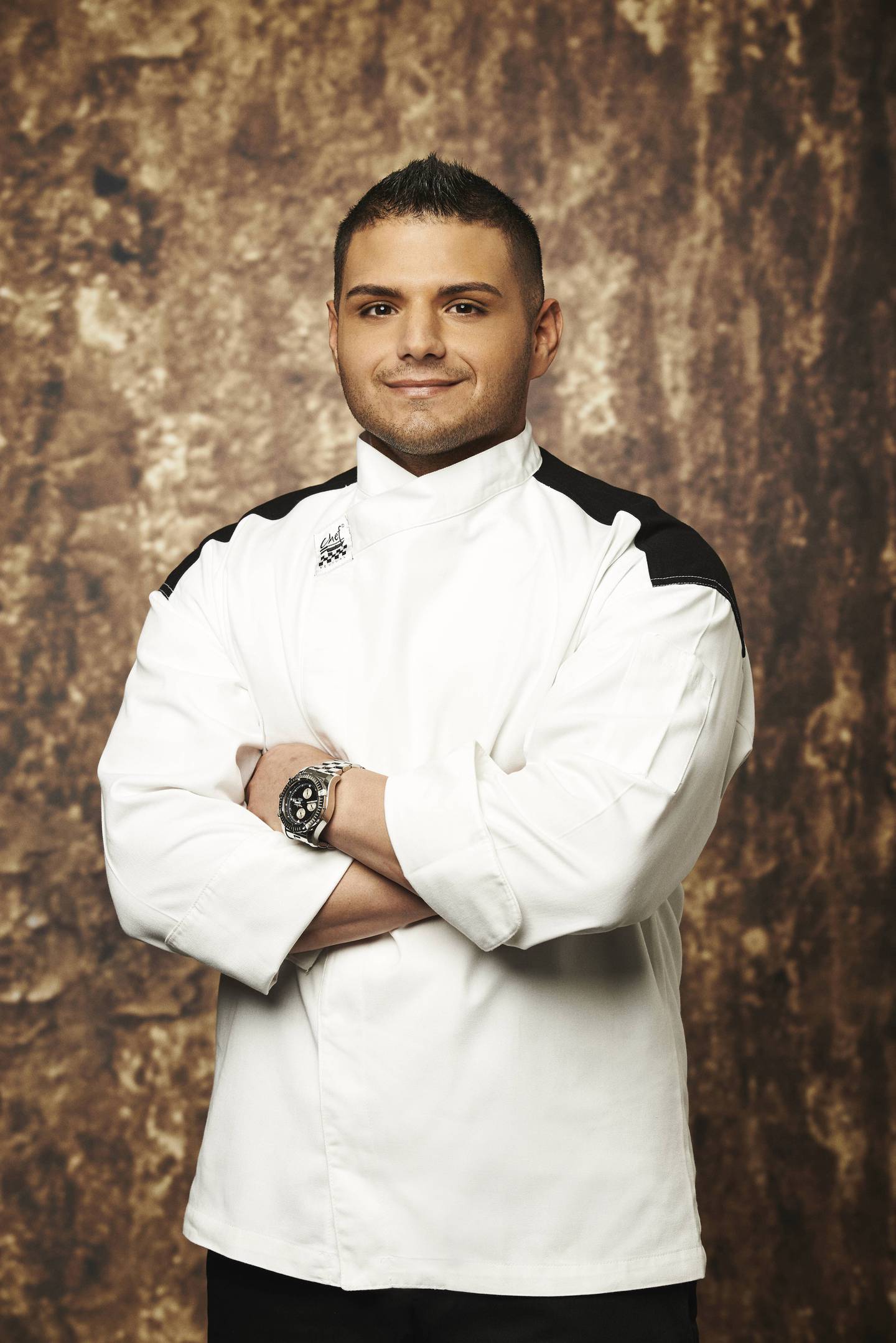 Marine Sgt. Frank Cala, 25, was voted off the reality TV show "Hell's Kitchen" in an episode that aired Saturday.
Photo Credit: Fox
The Marine Corps launched a review of Cala after a video of his comments was posted April 2 to a Facebook page for the group "End Gender Bias in the Military," which looks at issues of gender discrimination that service members face.
"The Marine Corps has recently become aware of comments made by a Marine appearing on 'Hell's Kitchen' that were not in keeping with our core values," the statement says. "We take this matter seriously and we are looking more closely at this matter to determine what further actions may be warranted."
Share: