Marines will soon share the battlefield with gun-wielding robots, swarms of micro drones, driverless cars and self-unloading supply aircraft — and the Corps wants the machines to do more of the thinking.The "rise of the machines" is coming for the Marine Corps.  
Learning to trust autonomous machines — killer robots, swarms of thousands of micro attack drones, and driverless, self-unloading supply aircraft and vehicles — will be one of the key tasks for U.S. troops America's service members over the next 20 years, according to a panel of industry experts at the Sea-Air-Space expo outside Washington, D.C. 
The rapidly changing future of human-machine interaction will fundamentally transform the way the military does business, said retired Brig. Gen. (ret) Frank Kelley, the deputy assistant Navy secretary for unmanned systems (ret.) told a packed auditorium Tuesday at the Sea-Air-Space expo outside Washington, D.C.
"One of the things we want to emphasize: We are not trying to replace Marines and sailors with unmanned systems — that is not the goal," he said during the Tuesday panel. "We need to optimize unmanned systems and think about to what degree we are going to allow these systems to be fully autonomous."
The Marine Corps Warfighting Laboratory is evaluating the Modular Advanced Armed Robotic System, a tracked vehicle with several sensors and armed with a M240B machine gun.
Photo Credit: Courtesy of QinetiQ
Marines already incorporate an vast array of automated systems into their missions, but many — like pocket-sized reconnaissance drones or explosive ordnance disposal robots — which need troops to operate theman almost one-on-one to one human-machine interactions, such as pocket-sized reconnaissance drones or explosive ordnance disposal robots. Unlike aAutonomous machines wouldn't , however, those items ese unfortunately require the operator to constantly manage their systems, said Col. James Jenkins, director of science and technology at the Marine Corps Warfighting Laboratory/Futures Directorate.
"At the end of the day, wWhen bullets start flying, the Marine either becomes so absorbed in operating the robot that he loses sight of what's happening around him, or he drops the controller and becomes a rifleman," he said.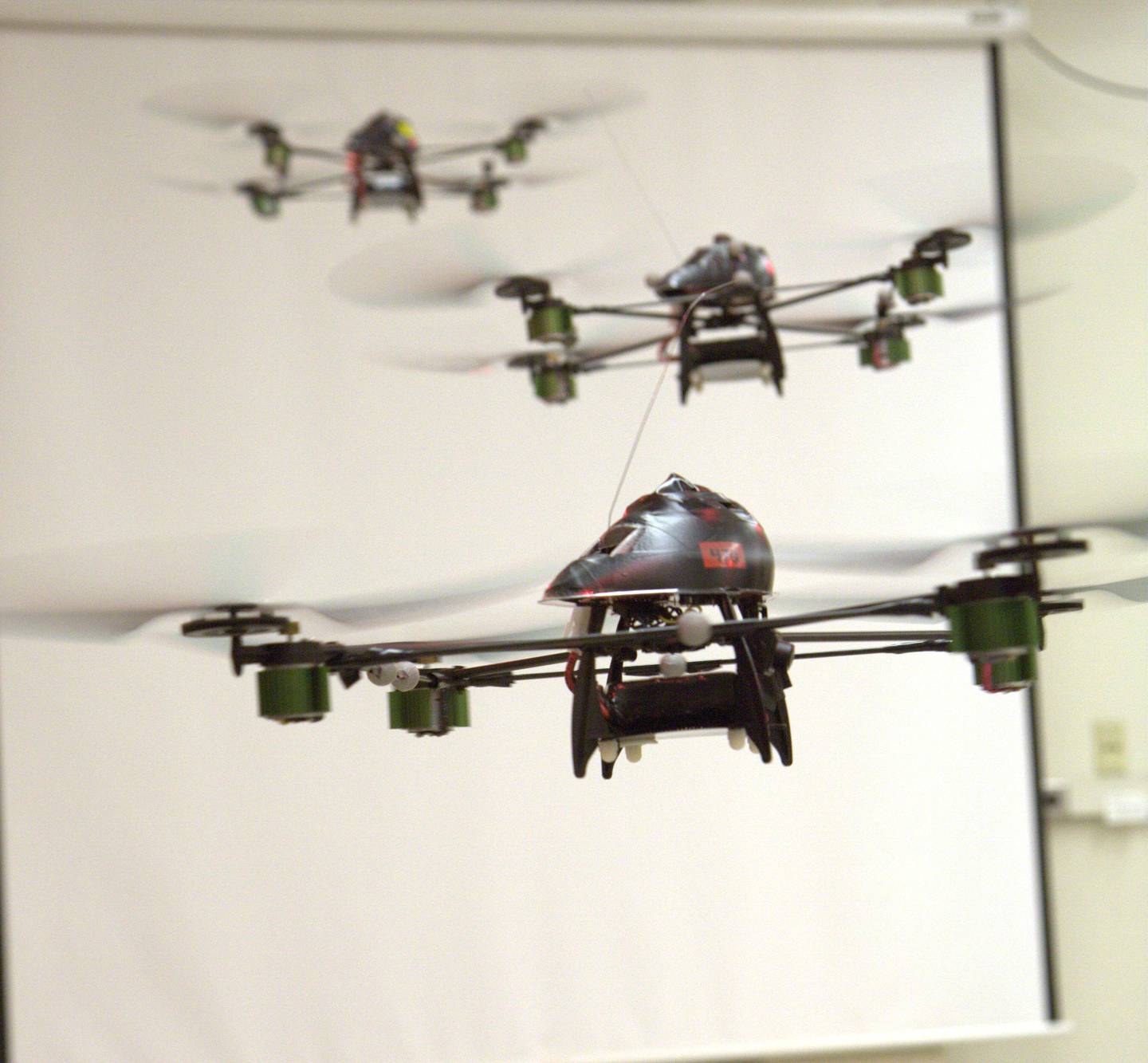 The Marine Corps is developing new technology to counter the threat of unmanned aerial vehicles.
Photo Credit: Courtesy of Aerospace Controls L
The goal for the Marine Corps, in line with its future operating concept Expeditionary Force 21, is to be able to integrate machines that which act independently after the same way a squad or company commander issues them a task, especially over dense urban operating environments. Ideally, Jenkins said the Marines would we'll be able to give the machines mission-type orders that support their missions, and the robots would just go off and do them, Jenkins said.
"These systems will interface with a human just like a subordinate fire team leader who goes back to their squad leader when they have something to report or need new orders," he said.
The ability to deploy such autonomous entities ultimately comes down to a question of trust in the human-machine team: the individual system, the people who develop the systems and in the people who actually operate them, Kelly said.
That raises questions about how much trust Marines should place in inanimate objects, though, Jenkins said.
"If we're talking about killer robots, do I give that robot a life or death decision without a person in the loop to make that decision?" he asked.
Matthew L. Schehl covers training and education, recruiting, West Coast Marines, MARSOC, and operations in Europe, Africa and the Middle East for Marine Corps Times. He can be reached at mschehl@marinecorpstimes.com
Share: