When the State Department dials 911, the Marine Corps' phone rings.
Marines from a Special-Purpose Air-Ground Task Force are pre-positioned in Djibouti, Africa, in case they are needed for a crisis response mission in South Sudan, Marine Corps Times has learned.
President Obama has informed Congress that 47 troops arrived Tuesday at the U.S. Embassy in Juba, South, Sudan, amid violence there that has killed hundreds of people in recent days. Marine Corps Times has confirmed that the troops are Marine security guards from the Corps' embassy reinforcement team based in Quantico, Virginia.
"Additional U.S. Armed Forces, including approximately 130 military personnel currently pre-positioned in Djibouti, are prepared to provide support, as necessary, for the security of U.S. citizens and property, including our Embassy, in South Sudan," Obama wrote in a letter to Congress on Wednesday.
The troops come from one of the Marine Corps' land-based Special-Purpose Air-Ground Task Forces, which can quickly reinforce U.S. diplomatic outposts. The SPMAGTFs support U.S. Africa, Central and Southern commands. Each SPMAGTF can be tailored to respond to crises in the combatant command it supports.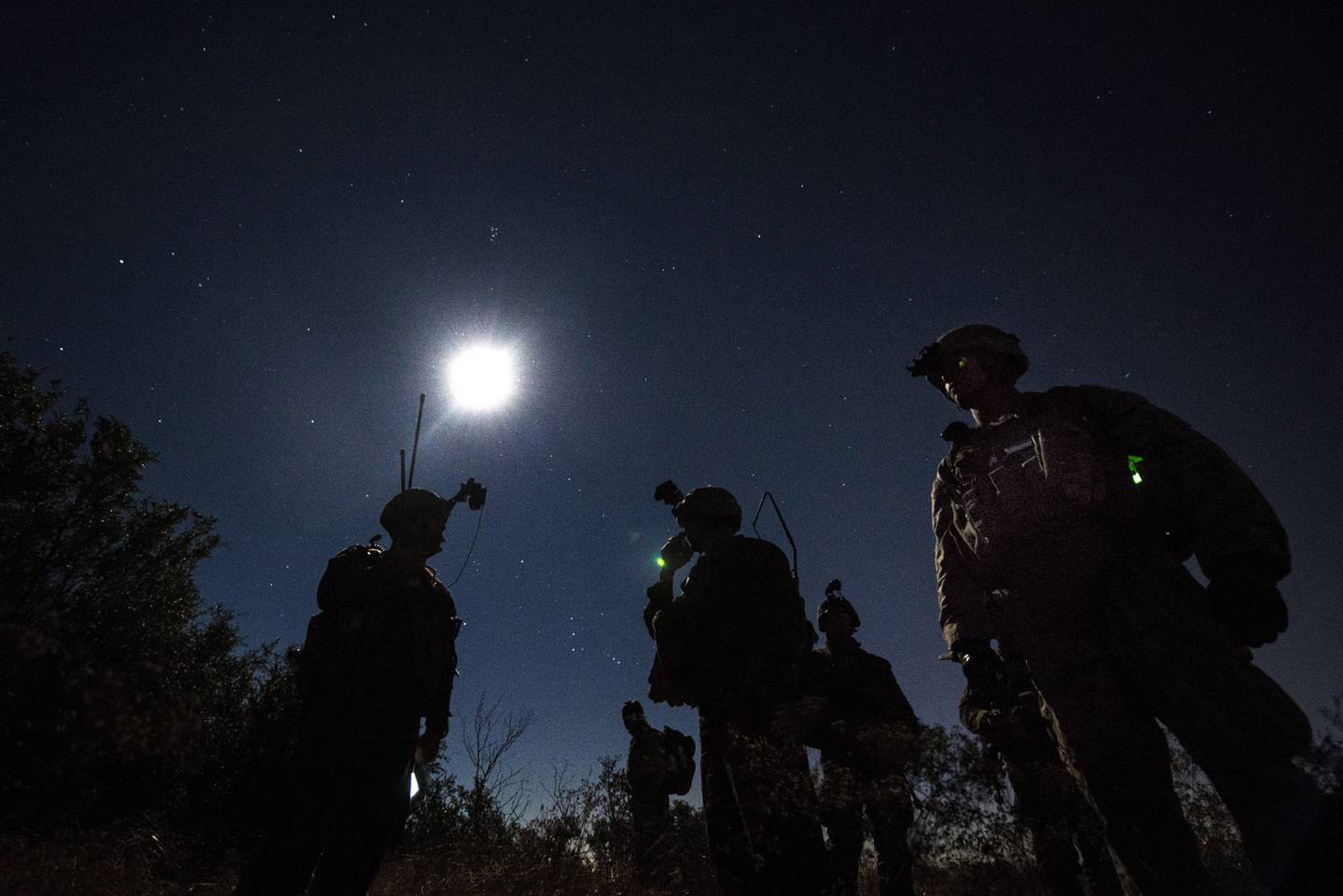 Students from the Marine Corps' Infantry Officer Course complete a 1,100-mile long-range embassy evacuation training mission.
Photo Credit: Sgt. Tyler Main/Marine Corps
The Marine Corps positions its SPMAGTFs to provide the most flexibility to commanders in case any crisis arises, a U.S. official said. In July 2014, a crisis response force from an SPMAGTF based at Naval Air Station Sigonella, Italy, helped evacuate personnel from the U.S. Embassy in Tripoli to Tunisia after violent clashes broke out among rival militias in Libya.
U.S. Africa Command is not providing any information about the U.S. troops at Camp Lemonnier,  Djibouti, other than the U.S. has a "joint force" there.
"AFRICOM continues to take prudent planning  measures, preparing and positioning forces in such a way that they will be able to respond in a timely manner to any further requests for support from the Department of State and the U.S. Embassy in Juba," command spokesman Chuck Prichard said in an email on Thursday. "Operational security precludes us from providing details of those preparations, to include the exact component designation of the troops mentioned in the President's letter."
Share: