Hurricane Maria has delayed the fielding of about 16,000 reinforced backpack frames for Marines, a Corps official said.
The Marine Corps ordered the reinforced frames after Marines in Norway and the School of Infantry reported their backpack frames were breaking, said Lt. Col. Christopher Madeline of Marine Corps Systems Command
Unfortunately, the vendor that received the contract for the frames is based in Puerto Rico, said Madeline, program manager for infantry combat equipment.
On Sept. 15, M&M Manufacturing in Lajas, Puerto Rico, was awarded a $25.5 million contract for Marine Corps backpack systems, the Defense Department announced on its website. Work was expected to be conducted in Puerto Rico through September 2022.
"They're not the manufacturing facility, thank God, but they were a coordinator of this frame," Madeline told Marine Corps Times on Thursday. "We don't anticipate much of a delay, but there will be a delay simply because the whole island was devastated."
RELATED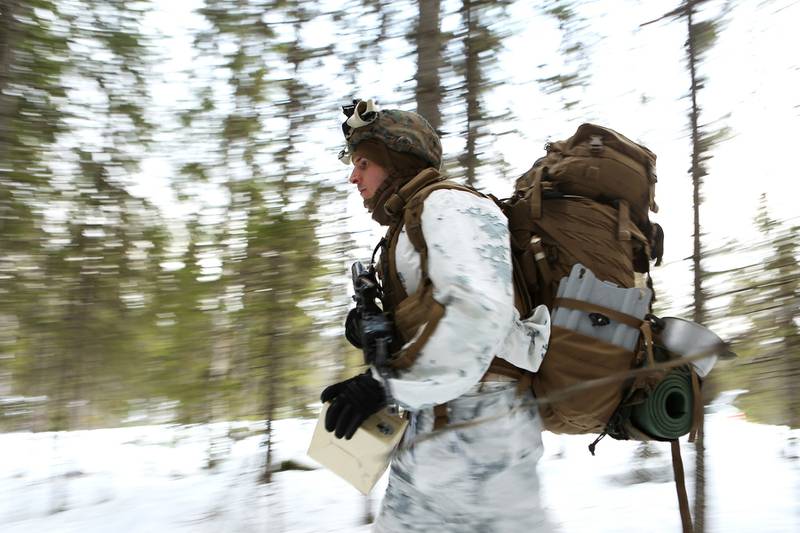 The frames were slated to be fielded in fiscal 2018 by Marines in Europe; the Marine Corps Mountain Warfare Training Center in Bridgeport, California; and the School of Infantry on the East and West Coasts, Madeline said.
It's too early to say when the frames will get to Marines now, he said. The Marine Corps is working with the Defense Logistics Agency in Puerto Rico to understand the gravity of the situation.
"We don't know how long the delay is," Madeline said. "Humbly speaking, it's not going to be huge. They're just going to have to coordinate shipping [the frames] because the manufacturing is not on the island. I don't expect the delay to be significant."
Marine Corps Times first reported in April that Marines training in Norway and the Marine Corps Mountain Training Facility found that their standard-issue backpack frames were cracking and breaking.
These incidents occurred in cold weather environments and in units where Marines wear their packs most often, such as the School of Infantry, Madeline said.
Corps officials determined that Marines who often went on hikes would sit on the packs during rests, causing the frames to bend, he said. After about two years of being used "aggressively" by Marines in multiple training cycles, the frames began to fail.
"Over time, with the pounding of dropping backs, throwing them in trucks, bending — there's wear points," Madeline said. "Over time, they break."
The reinforced backpack frames have been tested with Marines in Norway with good results, he said.
While testing gear longer may prevent problems such as these, it would also delay fielding new technologies by years, he added.
"Occasionally, you have to say, 'Enough testing. We feel good about this, the Marines like it. Let's get it out to the Marines because it will help them today rather than waiting and trying to figure out every little incident that might happen,'" Madeline said.
Share: