Cpl. Alejandro Romero was killed in a parachute incident Monday while attending the Multi-Mission Parachute Course in Coolidge, Arizona, according to Marine Corps officials.
The 22-year-old from Carson, California, was killed while conducting a double-bag static line jump.
RELATED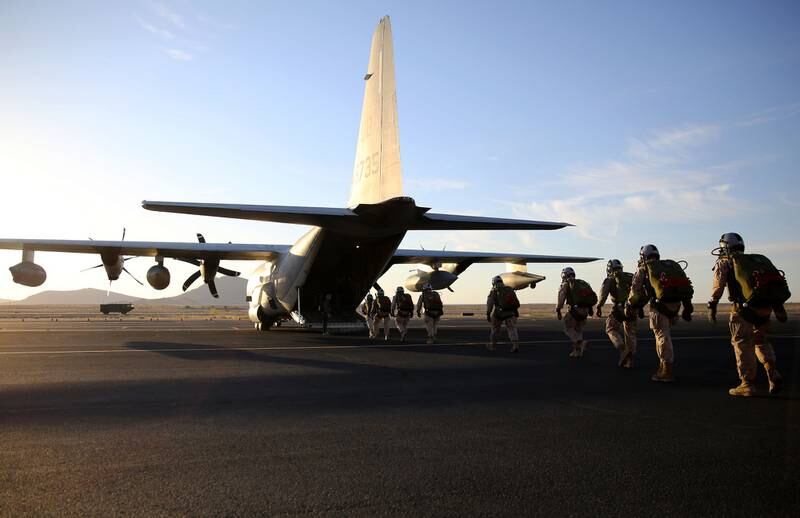 The Corps has since "suspended all double-bag static line parachuting operations effective immediately until further notice," Capt. Joshua Pena, a Marine spokesman, said in a released statement.
Romero was a recon Marine with 3rd Recon Battalion based in Okinawa, Japan. He was just starting his career. His awards include the National Defense Medal, Global War on Terrorism Service Medal and the Sea Service Deployment Ribbon.
Shawn Snow is the senior reporter for Marine Corps Times and a Marine Corps veteran.
Share: