A Marine brigadier general has been dinged by the inspector general's office for using his aide as a personal gopher while in Iraq and taking gifts from subordinates.
Brig. Gen. Rick A. Uribe is now the deputy commanding general of I Marine Expeditionary Force at Camp Pendleton, California, but from May 2016 to June 2017 he was the senior Marine in Iraq and served as deputy commanding general and director of the Combined Joint Operations Center in Baghdad.
That billet conducted missions for Operation Inherent Resolve as part of Combined Joint Forces Land Component Command, Iraq.
Shortly after Uribe arrived home last year, the Department of Defense Inspector General's office got a call alleging that Uribe had his officer aide-de-camp performing personal duties for him and that the one-star had violated Marine Corps weigh-in requirements.
Inspectors began looking into the allegations and more arose — including that Uribe had solicited and accepted gifts from employees who received less pay and that he wore unauthorized awards.
At the end of the investigation, which was released this week by the DoD IG, inspectors substantiated the allegations involving his use of his aide and that he had solicited and accepted gifts from employees.
The female officer aide, whose name was redacted in the report, told inspectors that her "entire existence as aide-de-camp centered on personal servitude" to Uribe.
One witness told inspectors, "I can 100 percent tell you that there were times I thought [the aide] was his servant."
Uribe responded to the allegations, according to the IG report, by saying he was involved in a demanding deployment that included the retaking of Fallujah from ISIS elements and that it was the first time he had been assigned an aide.
Those factors combined resulted in him making mistakes in judgment, he wrote.
"As soon as I arrived" in Iraq, "we were simultaneously planning the attacks for [several locations] . . . so I had a full day every day," Uribe wrote.
Though he did dispute some details, Uribe agreed that he had improperly used his aide for personal tasks.
"This deployment was very challenging, and the operational tempo demanded that I be in certain places, usually the CJOC for long periods of time."
He added that, "I lost focus and allowed my aide to do things that were personal in nature and more of a convenience."
Some of those tasks included dropping off and picking up laundry and meals, buying unit T-shirts, filling out expense forms for Uribe's dependent, allowing his aide to pay for haircuts, and taking small cash loans from subordinates.
He also would have his aide reserve gym equipment for him, with the aide often waiting on the equipment for 30 to 45 minutes for the one-star's return, according to the report.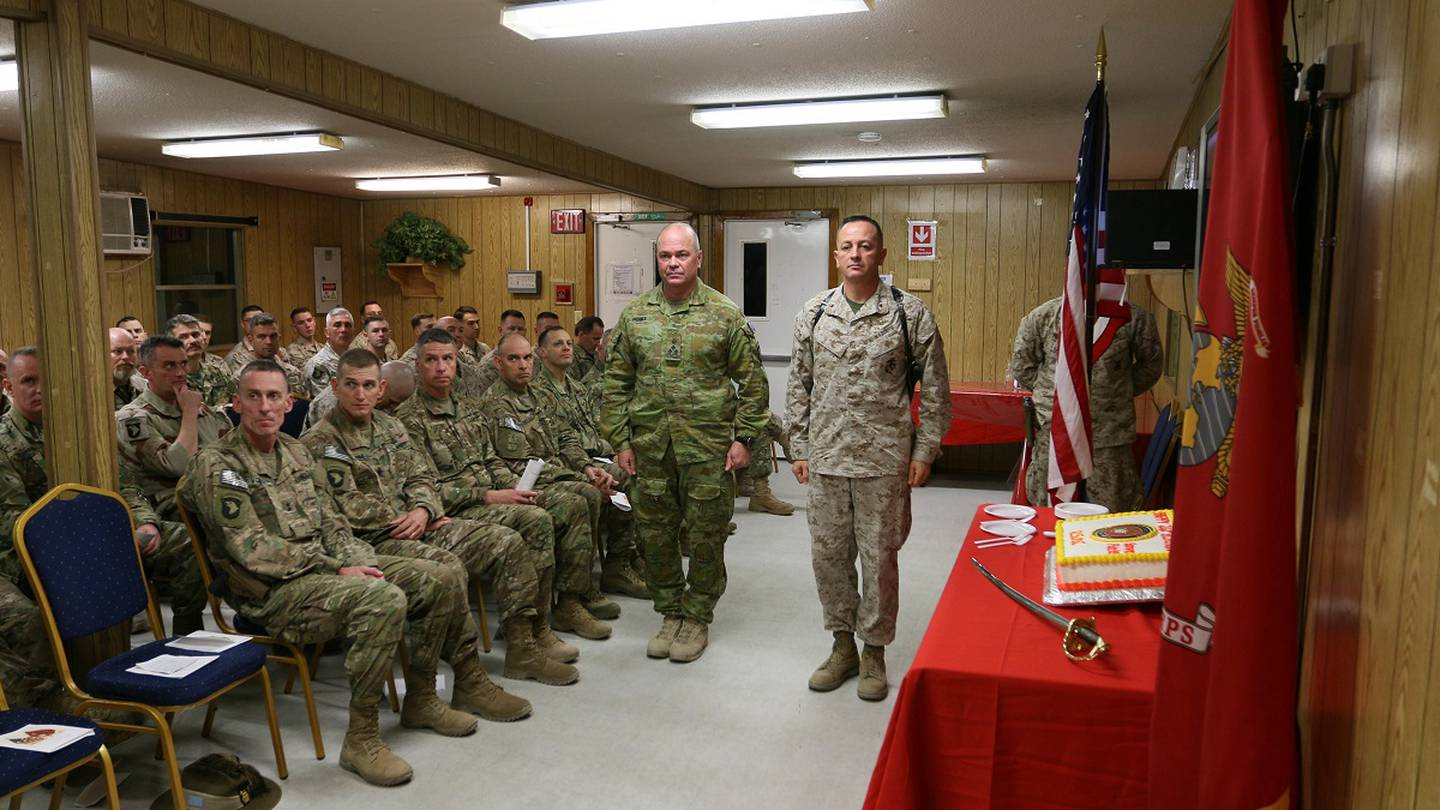 Though Uribe cited an intensive deployment with work days lasting 16 hours or more as one of the reasons he relied upon his aide for personal errands, his predecessor didn't seem to have the same problem.
For example, Uribe's aide often carried a pack with the one-star's cold weather gear, snacks and sundry items for short trips.
On the other hand, Uribe's predecessor, Maj. Gen. William Mullen III told inspectors he did not ask an aide to carry his bags, pointing to the "example set by the Commandant of the Marine Corps. He carries his own bags… he makes a point of it."
And Mullen's aide seemed to have a wholly different experience than the unidentified officer who worked for Uribe.
Mullen's aide told inspectors that Mullen never asked him to pick up laundry or retrieve meals, even though the aide offered to do some of those tasks.
"Did [Mullen] ever ask you to pick up a meal?" the inspector asked.
"No, I would be surprised if he ever did," Mullen's aide replied.
"In your opinion, should an aide pick up laundry or meals for his general?" the inspector asked.
"No. Am I a leader of Marines or am I a valet?" the aide said.
What surprised some of the witnesses was that Uribe's assignment immediately preceding his Iraq deployment was as inspector general of the Marine Corps.
A government civilian who spoke with inspectors said he was "very ticked off" at how Uribe used his aide.
"[Brig. Gen.] Uribe knows better. … I think as the [former] IG he would have known better than that. It's not what aides do," the civilian said.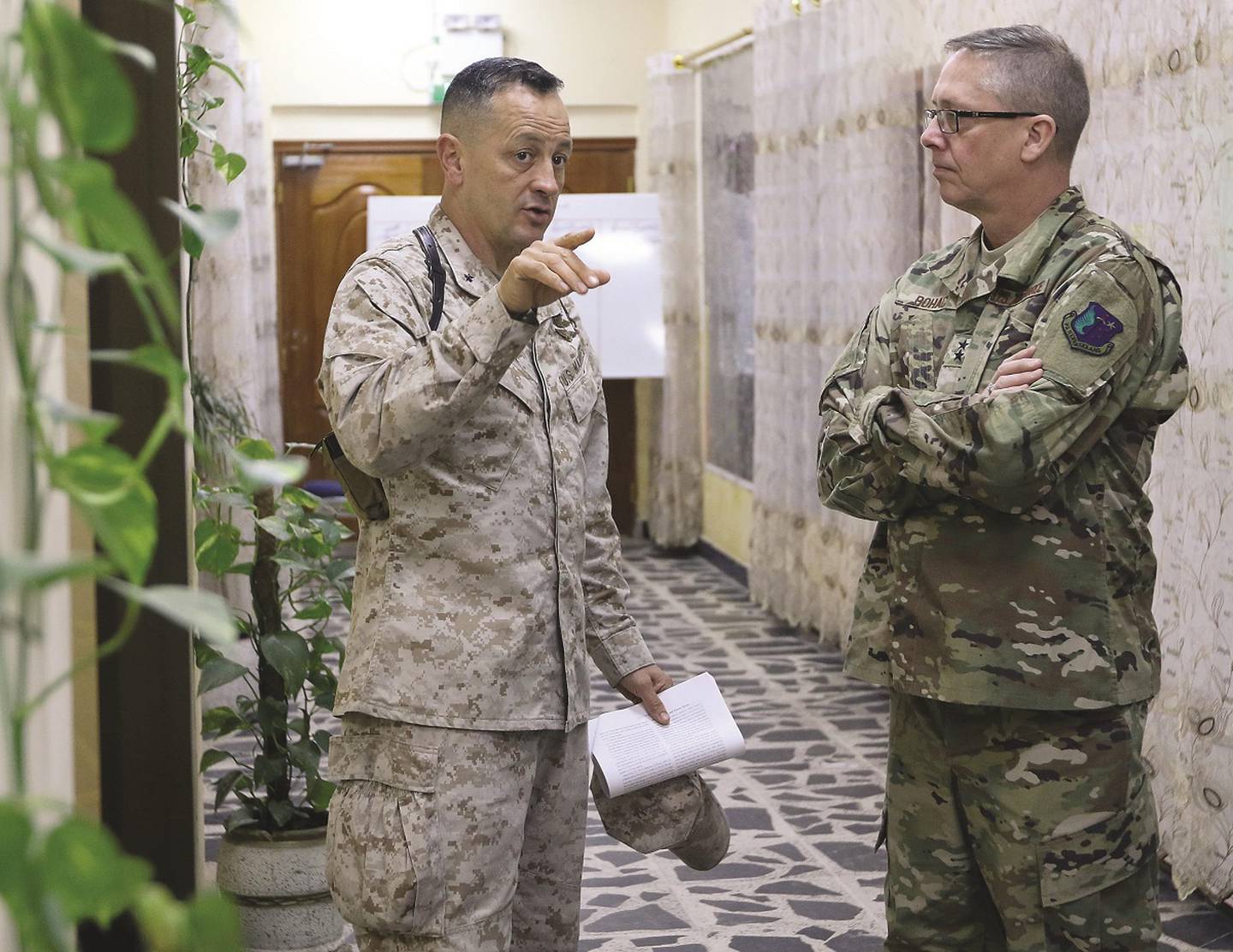 Over the course of his deployment, Uribe also accepted gifts amounting to $782.30 from his subordinates or others outside of his command but who were of a lower rank, according to the report.
The gifts included $150 for coffee and chocolates — chocolates that he said were shared with the staff, but that some staff said he "hoarded" in his office.
The cash loans were a frequent occurrence, from $6 for a haircut to more than $200 that a subordinate handed him because Uribe had failed to set up access to petty cash for himself. The loan was repaid, but weeks later through a check from Uribe's wife, according to the report.
Though two of the allegations were substantiated, the repercussions are unlikely to cause major consequences for Uribe.
Inspectors recommended that Uribe's supervisor take "appropriate action" regarding Uribe's conduct, but did not specify any specific punishment or reprimand.
The inspectors also recommended that Uribe reimburse the person who purchased $150 in chocolates and coffee for him.
A wider result of this investigation is likely more clarity on the use of aides. There are apparently no formal, published policies within the Marine Corps or Navy outlining the use of officer aides. The Army has a manual the covers both enlisted and officer aides. The Marine Corps and Navy only cover enlisted aide protocols.
The inspectors wrote they will close their recommendation when the Department of Defense publishes a formal policy on the management and proper use of aides.
Todd South has written about crime, courts, government and the military for multiple publications since 2004 and was named a 2014 Pulitzer finalist for a co-written project on witness intimidation. Todd is a Marine veteran of the Iraq War.
Share: