Editor's note: This is the third in a three-part series on the Marine Corps' gender integrated task force.
TWENTYNINE PALMS, Calif. — The Marines' nine-month infantry experiment that spanned both coasts and wrapped up this month was designed to produce gender-neutral standards in advance of an upcoming move to integrate women into ground combat roles. But, say officials connected with the Ground Combat Element Integrated Task Force, the findings of the project could ultimately yield much broader benefits to the total force.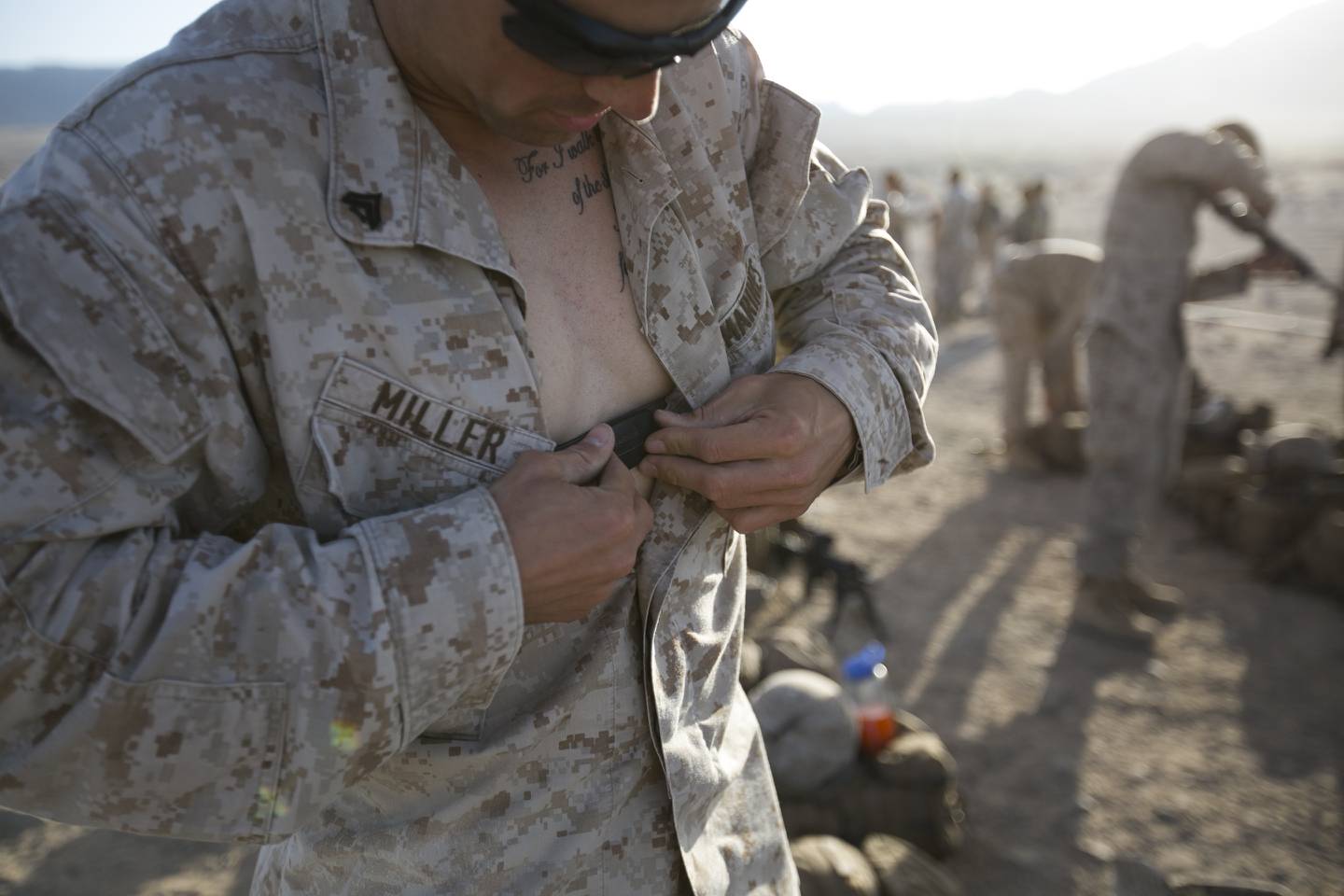 Marines with the Ground Combat Element Integrated Task Force prepare for task assessments by attaching heartrate monitors and GPS units at Marine Corps Air Ground Combat Center Twentynine Palms, Calif.
Photo Credit: Mike Morones/Staff
The task force, which began with some 600 volunteers and staff at Camp Lejeune last fall, wrapped up concluded its course of assessments on the West Coast and returned to Lejeune May 20. In coming days, Soon, the task force's members will return to parent units or be assigned to new units. find new assignments based on the needs of the Marine Corps. But the real work of task force researchers is still ahead. In coming months, lead researcher Paul Johnson will compile data painstakingly derived from the assessments and condense the information into a detailed findings report to be presented to the commandant this fall.
READ PART 1: Marine Corps' all-female infantry team gets innovative
READ PART 2: In Marine Corps' gender study, discoveries but no decisions
Thanks to the heart monitors, GPS devices and shot sensors that the roughly 300 task force volunteers wore and affixed to their rifles, Johnson has data representing accuracy and exertion for each of them, every volunteer, during every carefully scripted run of ground combat tasks. The result, officials say, will be a "narrowly tailored and rigorously supported" set of findings that will inform a a recommendation from the Corps' top officer about whether to open all combat jobs to women or petition the secretary of Defense for certain exceptions.
Beyond the report, though, the impact of the task force findings could reverberate in Marine Corps culture for years. Task force officials said the scientific assessment and the training workup gave more leaders the chance to see the value of treating troops as warrior-athletes who benefit from cutting-edge athletic training and workouts tailored to their jobs.
Any future changes for the Marine Corps related to these findings are still in the seedling stages. But recommendations for better PT workouts, athletic trainers and other fitness improvements will make their way to the commandant along with other task force findings, said Col. Michael Samarov, Marine Corps Force Innovation Office plans officer and a member of the leadership team monitoring the infantry experiment.
"Those things are still under development, but should the commandant approve, they will make it . . . out into the sessions pipeline then off into the operating forces," he said.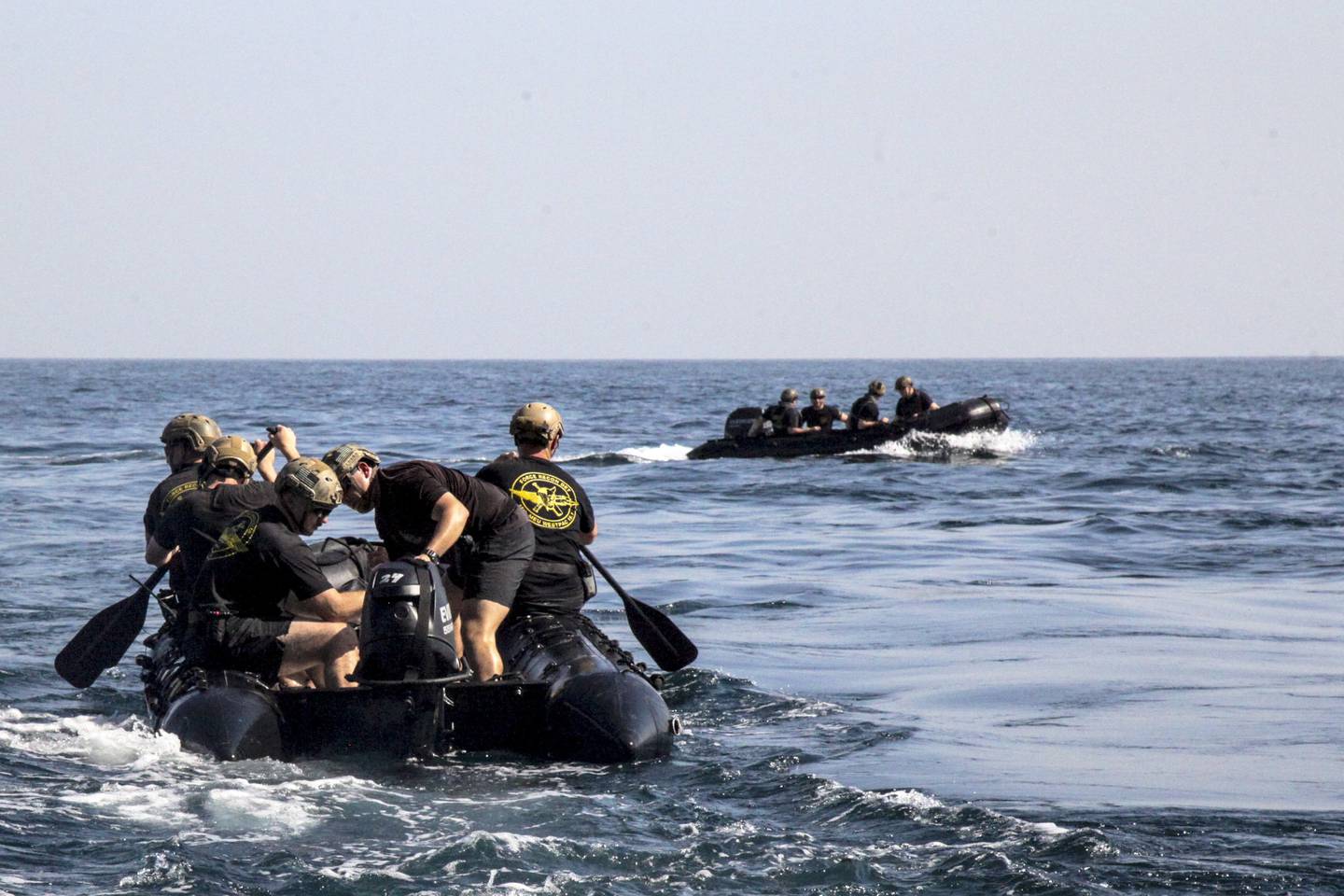 The idea of hiring professional civilian athletic trainers at the battalion level for Marine Corps infantry units has been around for at least three years. In 2012, the Marines' Ground Training Division proposed $3 million in Corps spending to do just that, citing efforts to prevent injuries and improve readiness and recovery. Athletic trainers are already in use at the Marines' recruit depots and entry-level training schools for this purpose.
At the task force, Marine volunteers checked into the unit with the help of researchers and sports medicine specialists from the University of Pittsburgh. The UPitt staff , who took down recorded injury and nutritional histories and subjected the volunteers them to a battery of tests. Those tests included including a functional movement screening, a tool popular among trainers for gauging an individual's injury risks and limitations.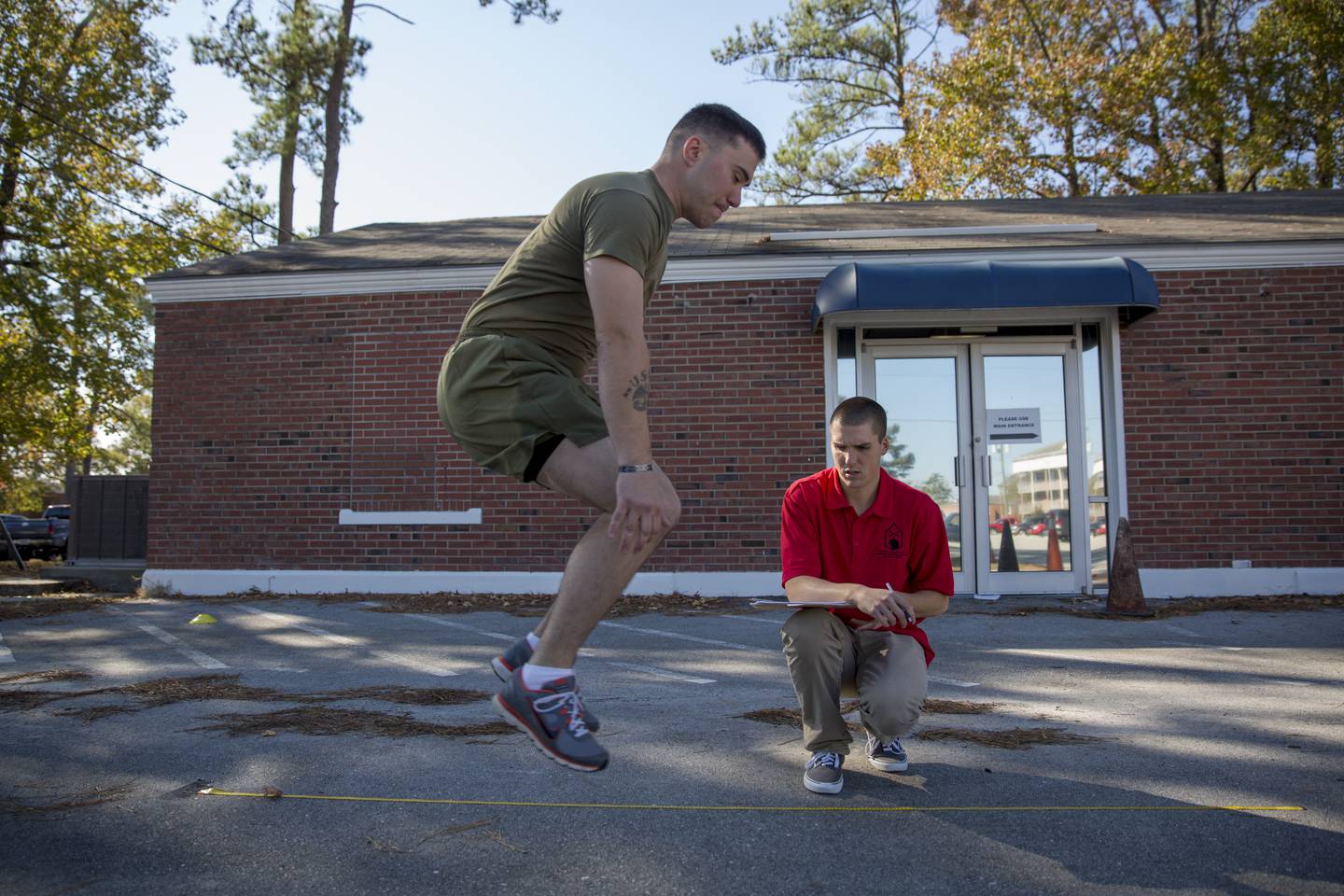 Sgt. Kyle Zelhart, a member of the Weapons Company with the Ground Combat Element Integrated Task Force is tested by researchers from the University of Pittsburgh at Camp Lejeune in Jacksonville, N.C., in June.
Photo Credit: Mike Morones/Staff
The task force also kept an athletic trainer on staff to monitor and limit injuries. Any Marine who reported an injury over the course of the training and assessment period was sent to see the unit's medical staff, including its athletic trainer.
"We added [the trainer] as a function of the research protocol to ensure that we were giving Marines the best possible care and mitigating any risk of injury due to their participation in the experiment, but it's not lost on the Marine Corps that the implementation or use of an athletic trainer may actually have some positive benefits to reducing the recovery times and to helping us as a Corps improve the way we train for combat missions," said Johnson, the lead researcher.
said.
Ways a trainer might help improve training for combat could include analyzing the frequency and duration of hikes and runs and providing analysis of a unit's overall physical training program based on the desired outcome, Johnson said.
The task force's staff trainer, he said, had also made recommendations about how the unit should train at Lejeune for its course of ground combat assessments, ensuring that Marines gradually built up to the required standards and didn't unnecessarily overtask themselves in the process.
"So that's part of the decision process for the commandant going forward is, 'this was a great idea, it worked well for us in the experiment, how do I go about doing that in the future?'" Johnson said.
The issue, Johnson predicted, would come down to "a question of resources, and the payoff for those resources."
Col. Matthew St. Clair, commanding officer of the task force, called the insights provided by the unit's athletic trainer "absolutely invaluable" to the success of the unit and mitigation of injury rates.
"The knowledge the athletic trainer has for types of therapy – exercises that can be done – gets Marines back into the fight quicker than if we did not have the athletic trainer," he said. "It also helps with injury prevention, just making us a little smarter on how Marines take the hike, if you will."
For example, he said, trainers could sometimes analyze a Marine's stride on a hump and know if his or her technique was likely to lead to injury.
"It's something that I have never worked with before because we just don't have them at the battalion level or squadron level, but that is a tremendous asset and capability that I think is a takeaway from the assessment," St. Clair said. "And we'll see where that goes. I will certainly articulate that up through my chain of command."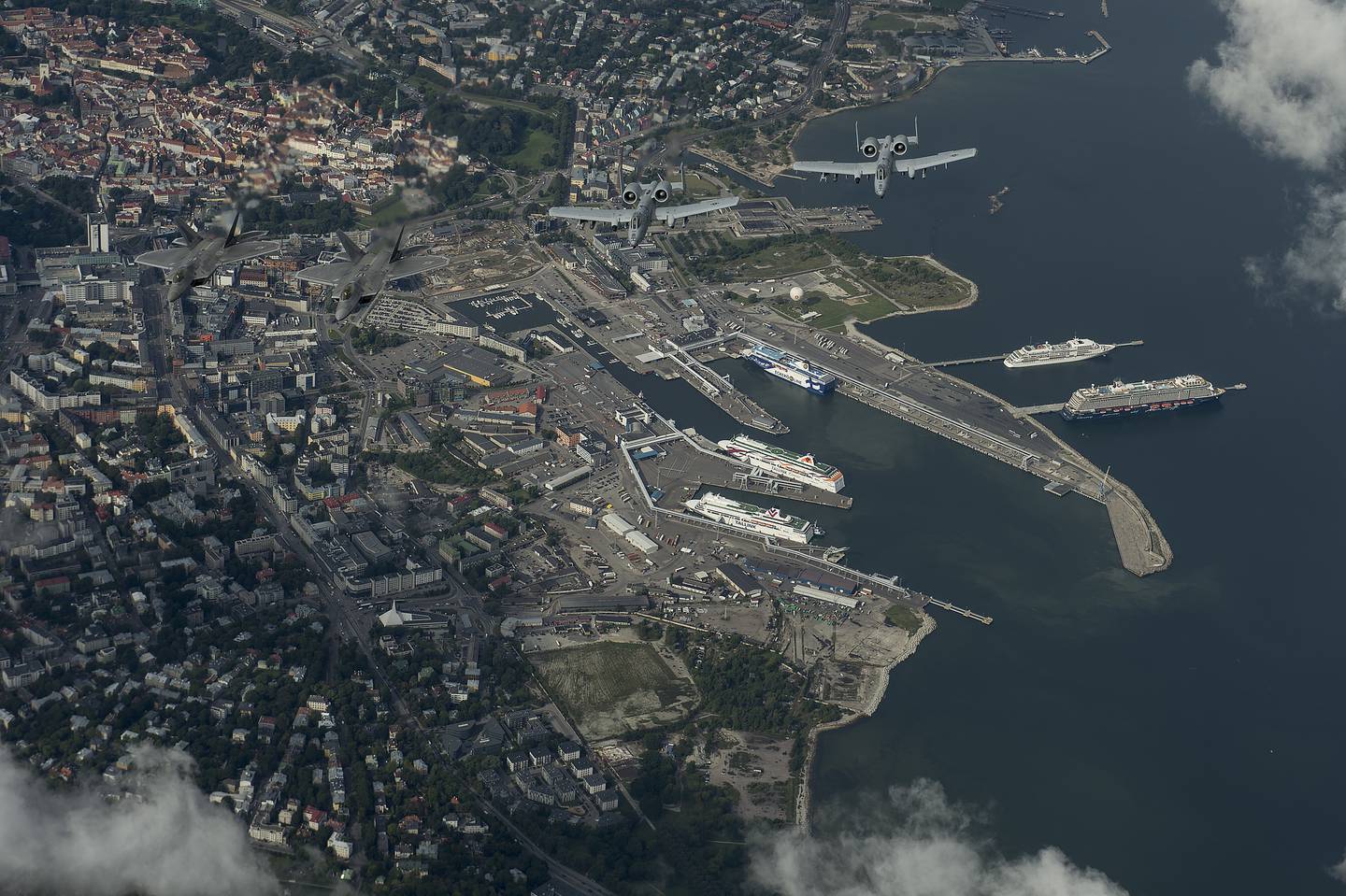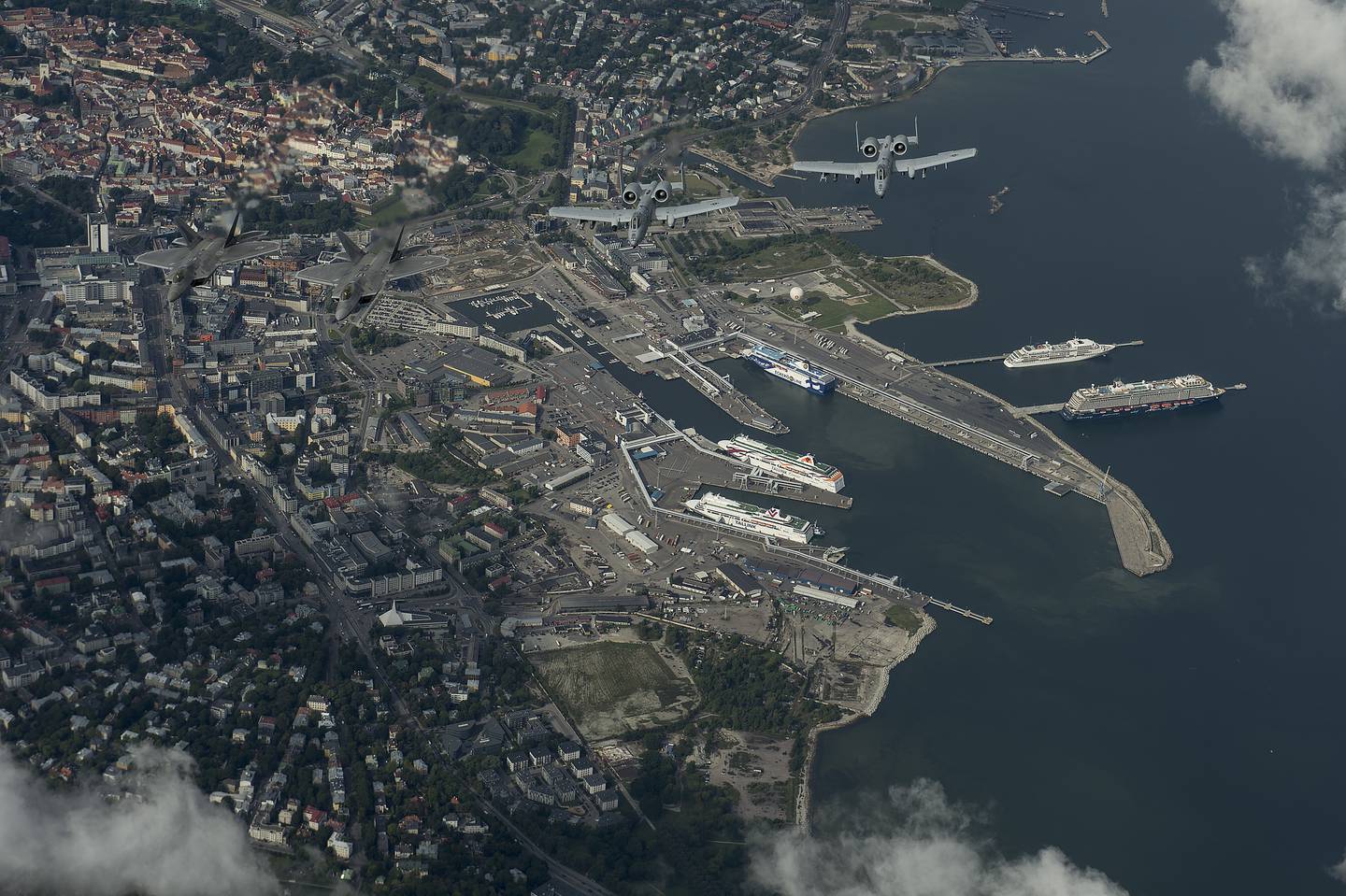 The concept behind the task force, with its focus on qualifications dynamically tailored to each specific combat job, also has the potential to shake up a Marine Corps training mentality that tends to err on the side of one-size-fits-all solutions. Marines could soon see new PT playbooks featuring greater emphasis on strength and weight training, Samarov said.
"The exercise science folks have known for a long time that doing various weighted workouts, shorter but more intense, and then focusing on sprint-type events is in many ways more appropriate to these [ground combat] specialties than other kinds of training," he said. "So part of what we're doing for the decision of our senior leaders and the commandant is developing various recommendations of how to improve the PT playbooks that exist in entry-level training."
For the same reason, officials are also working to improve the PT toolkit made available to commanders in the operating forces, Samarov said.
For Andy Calise, a former infantryman who now works as a full-time athletic trainer for Total Fitness Clubs in New England, these changes are a sign that the Marine Corps is catching up to a decade's worth of developments in exercise science.
"Over the course of the last five to ten years, a lot of the evolving thought on these things is filtering down to all these different places, and the military is one of them," he said.
The new face of training, he said, emphasizes the development of functional movements like the ones task force volunteers performed for University of Pittsburgh researchers at the start of their training workup: bend, squat, lunge, pull, push, twist and gait. Even the institutional Marine Corps physical fitness test is due for a functional movement makeover, said Calise.
While the three-mile run and the pullup requirement both have direct applications to skills that Marines will use in combat, Calise said, the sit-up does not.
"The sit-up is completely useless, especially they way it's performed, with a Marine holding your feet," he said. "You're just firing your hip flexors over and over again."
Compression-based injuries, a common complaint among even today's all-male infantry units, underscore the need for athletic trainers who understand how to develop all planes of motion, said Elijah Sacra, a Marine veteran and founder of the nonprofit Warrior Wellness Solutions.
"You need to do movements that entertain all the way your body moves," he said. " [With typical military physical training,] you're not doing any back bending, rotation or lateral work. All of those tests do not mitigate the hours and weeks wearing a pack."
For ground combat arms units, Calise recommended working with an athletic trainer to develop a training program tailored specific to Marines' specific military occupational specialties and physical requirements – and one that included a foundation of strength training and deadlifts. When executed properly,this kind of weight training would not turn lean endurance athletes into disproportionate body-builders, he said; rather, it would increase core strength and balance, making male and female Marines alike more capable of completing infantry tasks without injuring themselves.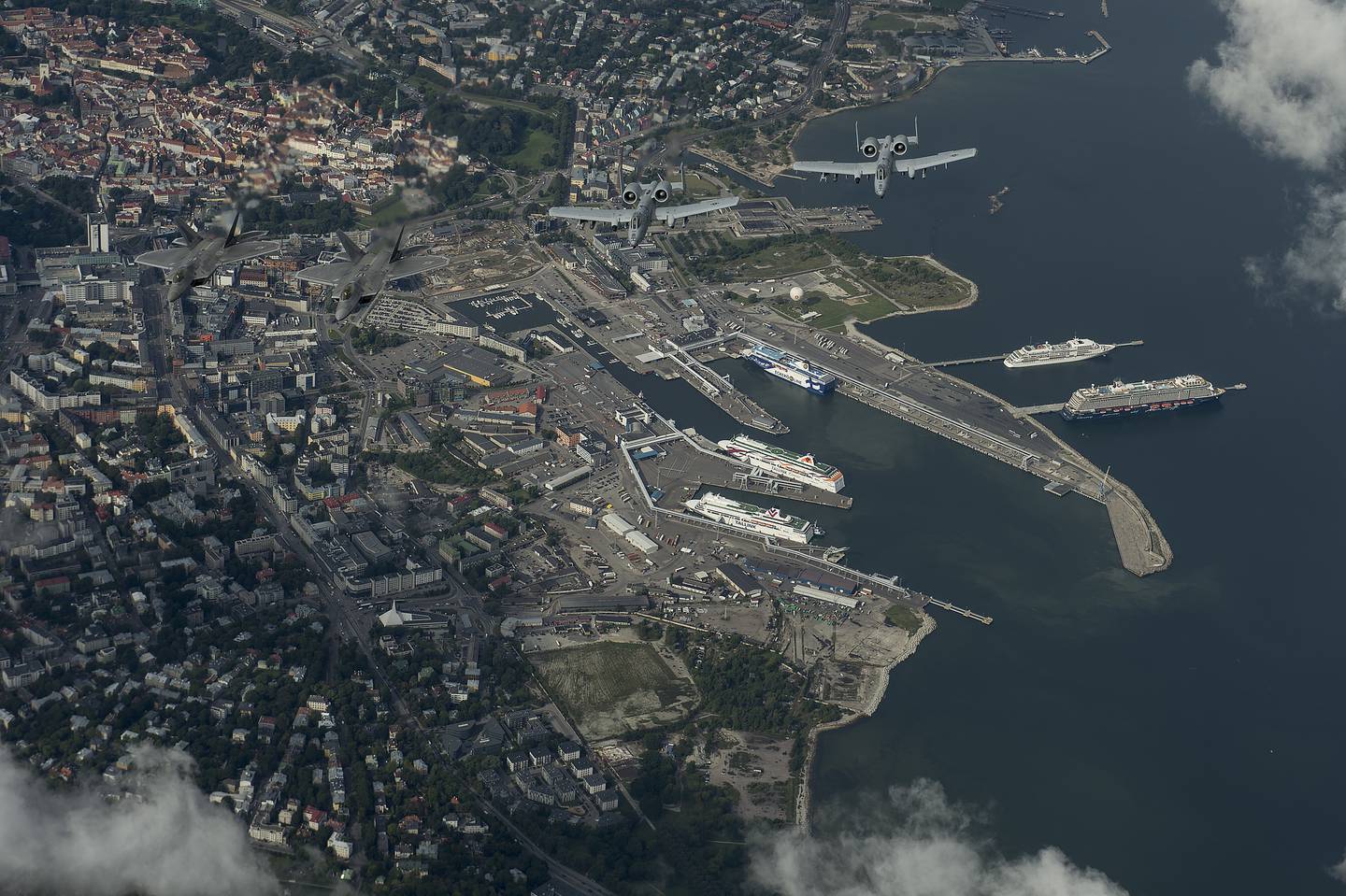 An ongoing Marine Corps Force Innovation Office study will also take cues from the task force as scientists work to develop more ergonomic packs and gear aimed at mitigating one of the greatest combat-injury culprits: traveling long distances under heavy load.
"[SYSCOM] actually sent some representatives down here to talk to all the Marines in the various occupations, not only about personal protective equipment that we wear, but also some of the tools of the trade that a tanker uses, that an artilleryman uses, that an LAV crewman uses," said St. Clair. "So they looked at it holistically."
The task force, Johnson said, had the advantage of demonstrating how a wider range of body types and sizes interacted with gear and equipment. Even for equipment such as the Marines' mechanized vehicles, designed to accommodate male Marines ranging from 5th to 95 percentile in size, there may be opportunities to develop better, more intuitive gear for ease of use.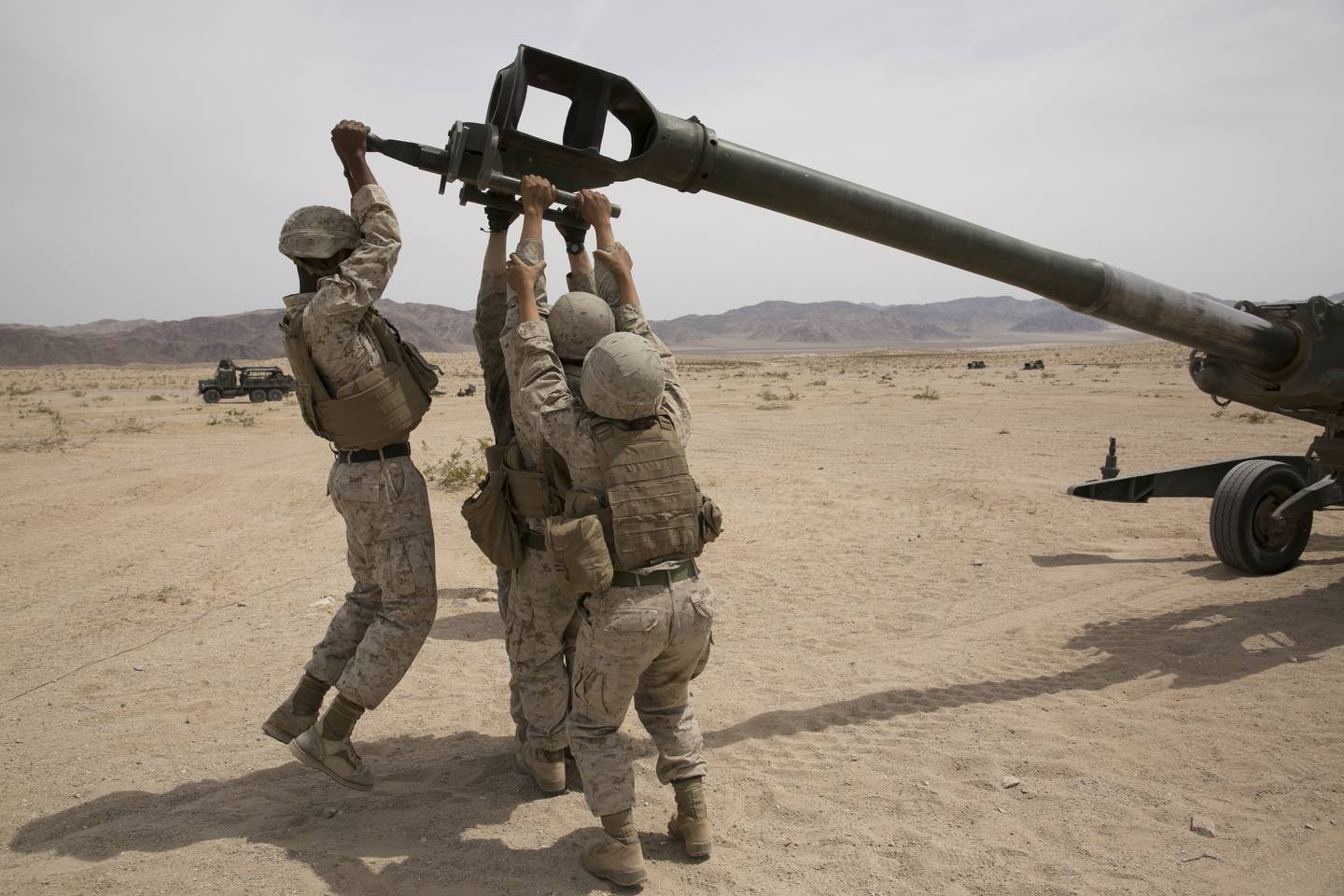 Cpl. Allison DeVries (back to camera) helps her fellow gun crew members adjust the position of a howitzer during an artillery assessment at Marine Corps Air Ground Combat Center Twentynine Palms, Calif.
Photo Credit: Mike Morones/Staff
"The Marine Corps Force Innovation Office ... is looking to see what kind of things from a human factors interface need to be looked at and perhaps modified as we go forward," he said. "It provides a good source of information for those folks doing the adaptability study to find out what kind of things would you change about adaptability based on your stature and size."
Female volunteers with the task force told Marine Corps Times they had quickly learned ways to fill and wear their packs to avoid putting excess weight on their hips, a key injury site. Sgt. Kelly Brown, an infantry volunteer, said she packed heavy items, like water bottles, at the top of her pack, allowing her shoulders to take the brunt of the weight.
Smart packing techniques and the development of more ergonomic equipment may provide some relief, but it also underscores the need to build strong and capable Marines to carry the gear, officials said.
"One of the challenges is, some of this stuff is as big as it is, and weighs what it does," said Samarov, the plans officer for the the Force Innovation Office. "And we're mindful of that, as we look at making our equipment better as part of making the Marine Corps better."
Share: