After five days without finding any survivors, the Coast Guard is suspending suspended its search for 12 Marines who have been were missing since Thursday Jan. 14 when their two CH-53 helicopters crashed off Oahu.
"The decision to suspend the search without finding survivors was particularly difficult," said Capt. James Jenkins, commander of the Coast Guard's 14th District.
Searchers have discovered some of the wreckage from the helicopters on the ocean floor about two miles offshore in roughly 325 feet of water, Jenkins said at a news conference Tuesday in Hawaii. The Marine Corps will now be in charge of the investigation into what happened and any possible recovery operations, he said.
"I know that nothing can ease the pain of the families of those missing, but I hope that the [search] efforts and the knowledge that so many were willing to put forth so much effort to try to bring those Marines home will provide some solace in the future," Jenkins said.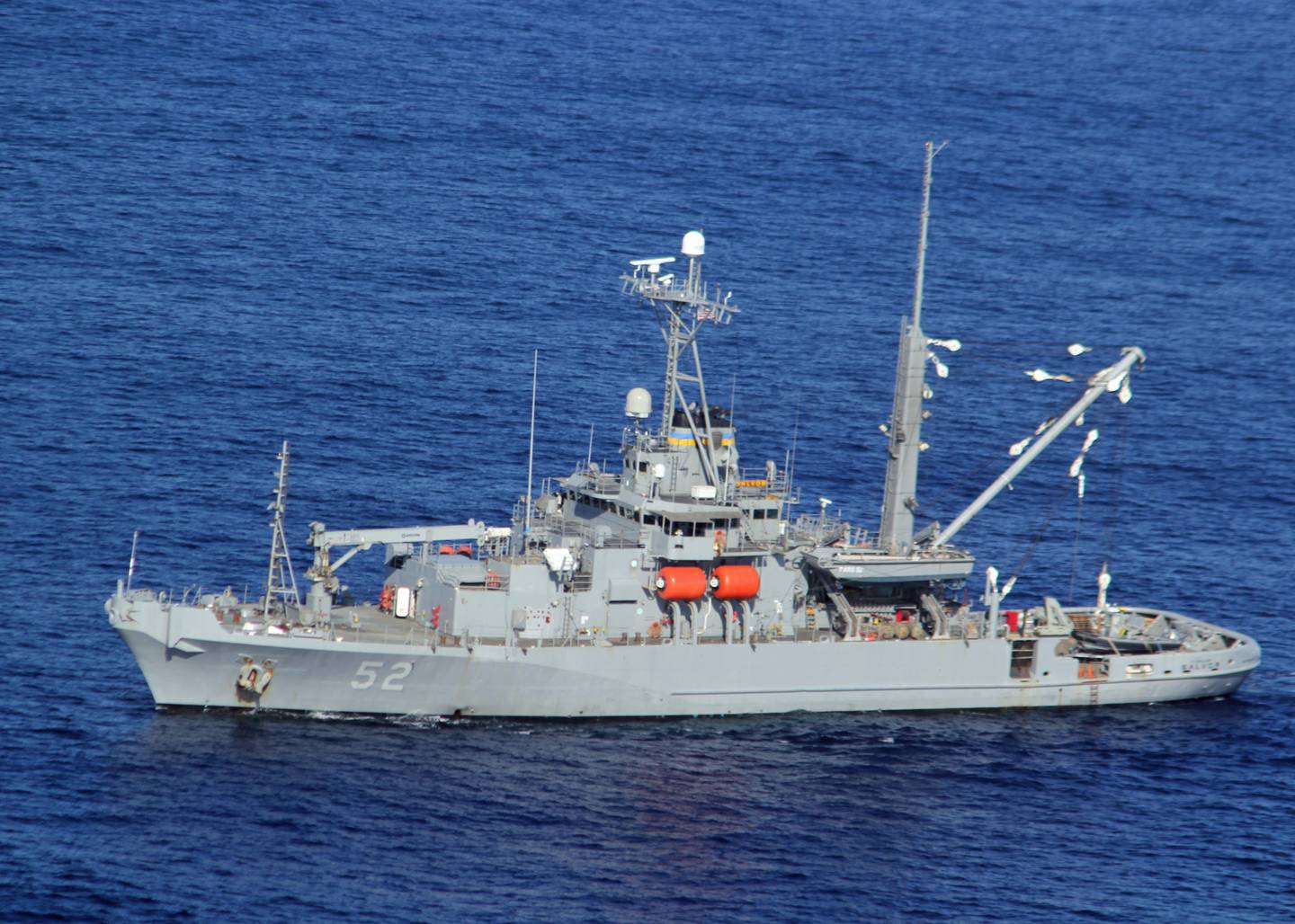 The USNS Salvor (T-ARS 52), a safeguard-class salvage ship from Military Sealift Command, serves as a support platform for Navy Mobile Diving and Salvage Unit-1 conducting underwater searches in the last known position of two Marine Corps CH-53E Super Stallion helicopters off the North Shore of Oahu on Jan. 18, 2016.
Photo Credit: Coast Guard
The two CH-53s that crashed came from Helicopter Squadron 463, Marine Aircraft Group 24, 1st Marine Aircraft Wing from Marine Corps Base Hawaii. The Marines have been identified as:
Maj. Shawn M. Campbell, 41, College Station, Texas.
Capt. Brian T. Kennedy, 31, Philadelphia, Pennsylvania.
Capt. Kevin T. Roche, 30, St. Louis, Missouri.
Capt. Steven R. Torbert, 29, Florence, Alabama.
Sgt. Dillon J. Semolina, 24,Chaska, Minnesota.
Sgt. Adam C. Schoeller, 25, Gardners, Pennsylvania.
Sgt. Jeffrey A. Sempler, 22, Woodruff, South Carolina.
Sgt. William J. Turner, 25, Florala, Alabama.
Cpl. Matthew R. Drown, 23, Spring, Texas.
Cpl. Thomas J. Jardas, 22, Fort Myers, Florida.
Cpl. Christopher J. Orlando, 23, Hingham, Massachusetts.
Lance Cpl. Ty L. Hart, 21, Aumsville, Oregon.
A memorial for the 12 Marines is planned for Friday at Marine Corps Base Hawaii, said Marine Brig. Gen. Russell Sanborn, commander of the 1st Marine Aircraft Wing. An aircraft mishap board has been formed to review the evidence surrounding the crash.
"The goal now is to switch to the recovery and the salvage operations … the recovery of any debris, any of the remains that may be discovered so that we can give closure to those families that are still out there that still want that final piece of the puzzle."
Marine Heavy Helicopter Squadron 463 is the only CH-53E squadron assigned to 1st Marine Aircraft Wing.  The "Pegasus" squadron was activated in 1944, has operated on both coasts. The squadron began transition to the CH-53E Super Stallion in September 2011.
Share: