As part of a pilot exchange program, a Finnish Air Force pilot landed a F/A-18C Hornet on a U.S. aircraft carrier on March 17, a first for the two countries.
Capt. Juha "Stallion" Jarvinen successfully performed the arrested landing on the Nimitz-class carrier Abraham Lincoln, according to a Navy press release, as part of the first pilot exchange between the U.S. Marine Corps and the Finnish Air Force.
Jarvinen first had to complete the same training as Navy and Marine Corps pilots before landing on the carrier.
"We put him through the same repetitions of fuel carrier landing practice events that all students go through," said program instructor Maj. Shane Bursae in the press release. "The purpose of this is so that when he does move on to teach students in the Finnish Air Force, he has knowledge and first-hand experience of what he is teaching."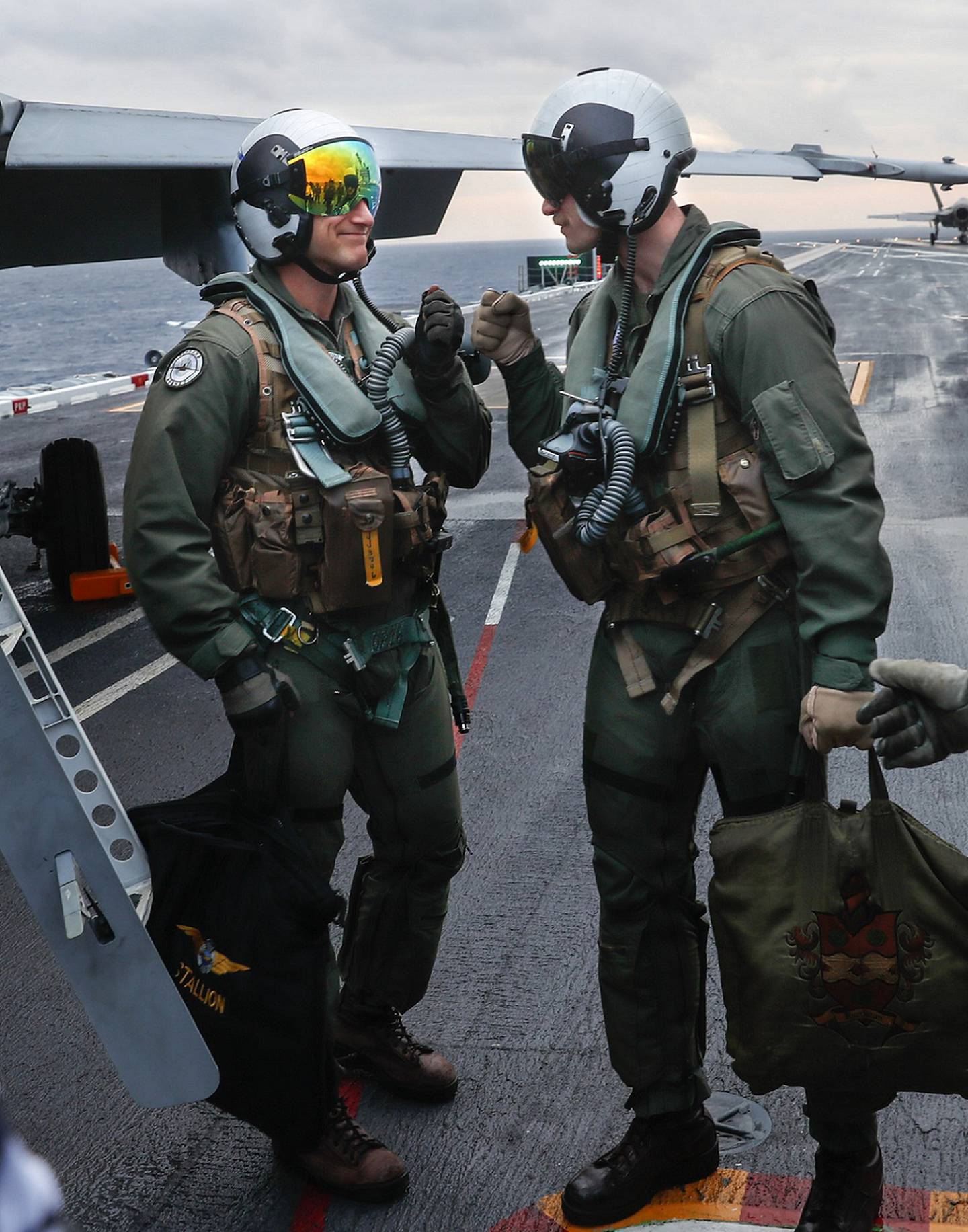 The arrested landing is challenging to perform, as the pilot must hook on to one of four wires located on the flight deck. Ideally, they hook the third wire, which will give them the safest landing.
"It was pretty intense," said Jarvinen in the release. "I was extremely happy because I knew I actually caught the wire when I felt the sensation of rapidly slowing down, but at the same time I was a little disappointed because I caught the second wire and not the third."
The Marine Fighter Attack Training Squadron 101 program is meant to strengthen military partnerships between the two countries and to improve the pilot training programs for all involved.
"I'm excited to bring back a lot of real experience," said Jarvinen in the press release. "Not theory, but real life training experience. Now this is all reality to me, and I have a better understanding of the big picture."
Share: