On June 23 another female Marine graduated from the Corps' 13-week Infantry Officer Course, or IOC.
She is the second woman in Marine Corps history to successfully navigate the physically challenging infantry school for officers.
The last female Marine to pass the course was in September, and she is currently serving as the only woman platoon commander in the Marine Corps.
The recent female IOC graduate earned the 0302 infantry officer occupational field but she's gunning to become an 0203 ground intelligence officer, according to Marine spokesman Capt. Joshua Pena.
She is slated to attend follow-on intelligence school, and with successful completion of the training she would be the only female ground intelligence officer in the Marines.
Ground intelligence officers can serve as recon and sniper platoon commanders.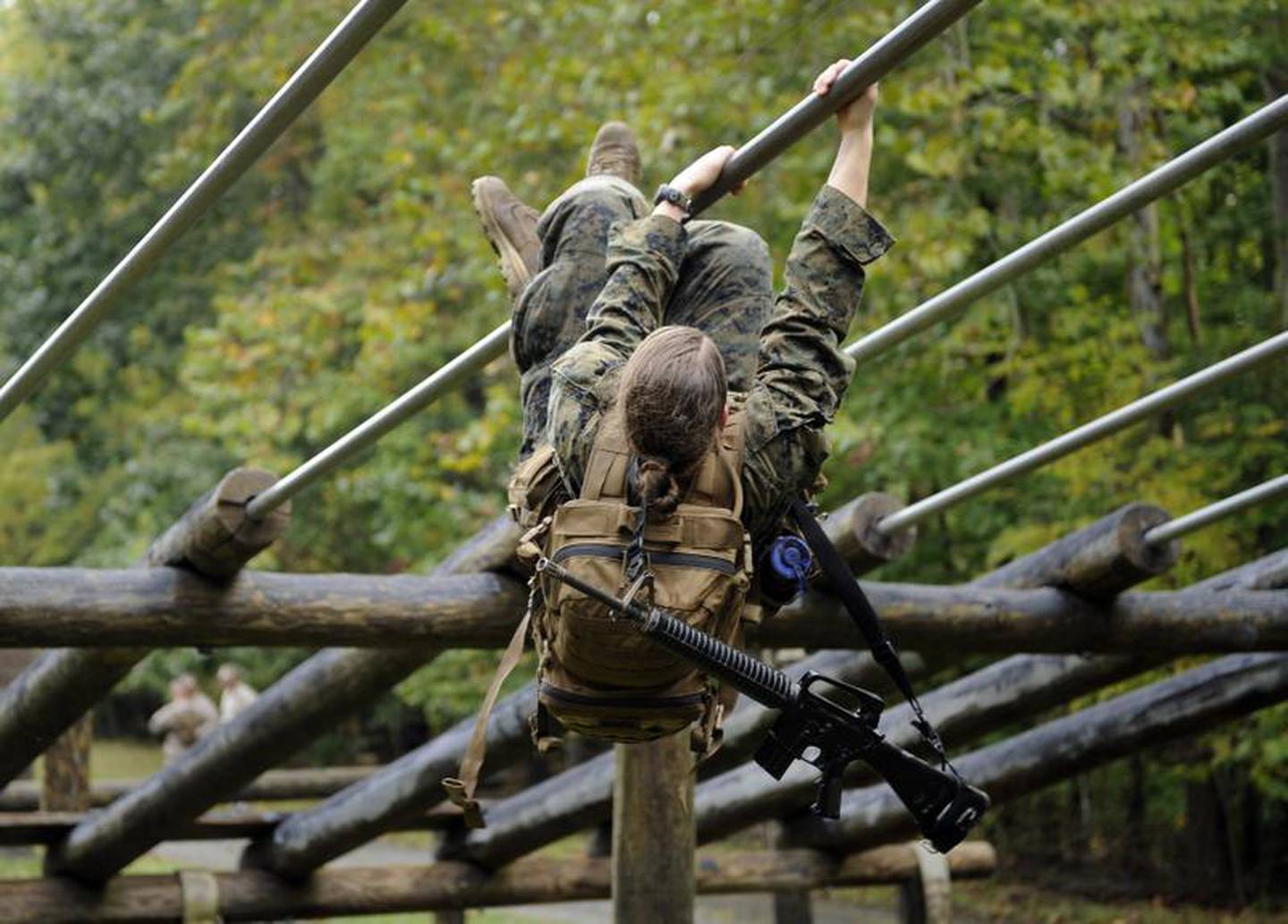 Three women total entered IOC class 3-18 in April, but only one graduated. Nearly 30 Marines were attrited since the start of the course.
Only 38 women thus far have attempted to become infantry officers, and only eight of those women have attended IOC since infantry billets were open to women.
The Corps hit another historic gender-integration milestone June 22 as the first woman to command a Marine ground combat arms unit took charge of her unit following a change of command ceremony held aboard Camp Pendleton, California.
Lt. Col. Michelle I. Macander, now the commanding officer of 1st Combat Engineer Battalion, 1st Marine Division, is the first female officer to command a combat arms unit.
She took over the command from Lt. Col. Christopher M. Haar.
The Corps has been making sweeping changes as it continues to implement gender integration across the force.
In March, the first coed West Coast Marine Combat Training Battalion, or MCT, course kicked off training and graduated at the tail end of the month. MCT is an infantry school for Marines headed into non-infantry job fields.
Shawn Snow is the senior reporter for Marine Corps Times and a Marine Corps veteran.
Share: